Future barristers aspire to a life in crime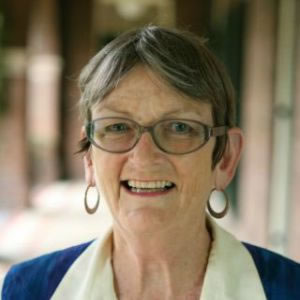 A new survey has shown crime is the most popular prospective area of practice for barristers-to-be, in what one Supreme Court judge noted is a marked departure from previous times.
The Career Intentions Survey, commissioned by the Women Lawyers Association of NSW, found 30 per cent of law students who intend to practise plan to go to the bar.
The most popular area of specialised practice was criminal law, which 29 per cent of students nominated, followed closely by commercial law.
Speaking at the launch of the survey last week, acting Justice Jane Mathews of the NSW Supreme Court said attitudes towards criminal law had changed significantly in past decades.
"When I was at the bar, aeons ago now, criminal law was the poor relation," she said. "Most barristers – certainly the more prominent ones – wanted nothing at all to do with it.
"Indeed, that was how 'a lowly female' like myself was able to break into this field."
When broken down by gender, the survey results showed women were more likely to nominate criminal law as their top choice, with 31 per cent choosing this area compared with 26 per cent of men.
On the other hand, men were overall more likely to consider a career at the bar, with 37 per cent nominating this as a desirable goal compared with 26 per cent of women.
Justice Mathews said there were still obstacles to women becoming barristers.
"They are first, because the bar involves too much stress and pressure; secondly, it is too intimidating; thirdly it is not family-friendly; and finally it is too male-dominated. The last one, of course, is entirely self-perpetuating," she said.
However, she also suggested some of these responses could be based on incorrect pre-conceptions about the profession.
"Let us take, for example, the concept that the bar is not family-friendly. Over recent years a number of initiatives have been introduced to address this very issue, particularly under the leadership of the current president of the Bar Association, Jane Needham," she said.
"It is extremely important that law students be made aware of these matters, and of the fact that the bar is not necessarily the intimidating, difficult environment that some of them clearly perceive it to be."
Ms Mathews said trends in the legal profession were moving in the right direction in terms of diversity, but warned that some concerns remain.
"The fact is that for decades now, more women than men have been graduating in law. This is a far cry from the situation when I was at law school – admittedly a very, very long time ago – when there were hardly any women law students," she said.
"The real problem today relates to what happens to the women after they have completed their studies."
Justice Mathews paid tribute to Women Lawyers Association president Lee-May Saw for her work in creating the survey, calling her the "driving force" behind the initiative.