Firms hiring as Chinese property investors swoop into Qld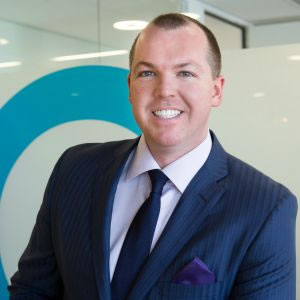 Chinese capital is pouring into the Brisbane and Gold Coast property markets at a rate "never seen ever before", prompting law firms to expand their offerings, one partner says.
Sydney and Melbourne have seen property prices shoot through the roof in recent years, partly as a result of growing inbound investment from China.
Now Brisbane is seeing a spike in interest from mainland China, with investors engaging in bidding wars over development projects of unprecedented scales.
"We've seen a massive up swell of inbound investment in south-east Queensland from mainly Chinese investors and development companies in the last six months in particular," said Andrew Johnson (pictured), who heads up Mills Oakley's Brisbane property team.
Chinese purchasing intent increased 17 per cent in Q2 2015 compared with the same period last year, according to Juwai.com.
"The Melbourne market was the first to be hit, then the Sydney market and Brisbane is always a bit slower and lags behind [but] we're certainly in the middle of the wave now. I can't see this slowing down up here for the next 18 months," said Mr Johnson.
This "phenomenal" upturn has had a "very positive impact on workflow", he continued. Firms like Mills Oakley are starting to position themselves in the market to get as much inbound work as possible.
"I've been forced to seek out the best people I can find who have got experience in dealing with Chinese clients," said Mr Johnson.
He recently hired two new senior lawyers to work in the Brisbane property team. Special counsel Damiano Castelli joined six months ago, after over a decade at King & Wood Mallesons.
Construction partner Rechelle Brost moved across to Mills Oakley in July, after working at Norton Rose Fulbright in Brisbane for 13 years.
Mills Oakley also recruited a Sydney-based special counsel, Natalie Ng, last year. Ms Ng speaks Mandarin fluently and some Cantonese.
Mr Johnson said Chinese investors are going head-to-head over development projects with Australian industry heavyweights such as Metro Property Development, Meriton and Mirvac.
The competitive market is forcing Chinese buyers to pay "top dollar" compared to what the Australian market would pay.
The site of the former Iluka tower on the Gold Coast, for instance, has been acquired by Chinese group Forise Holdings, which plans to build a $1 billion resort with 693 luxury apartments.
"That's enormous for the Gold Coast to get a tower like that being built. It's a billion-dollar tower. They haven't done towers like that ever – even Q1 wasn't that big," said Mr Johnson. (Q1 is a skyscraper in Surfers Paradise that holds the record as the tallest building in Australia.)
Similarly, a 221-apartment tower in Brisbane worth $120 million was recently approved as a joint-venture between Property Solutions and China-based Chiwayland International.
"Looking around Brisbane there are more cranes on the horizon … than there have ever been before," said Mr Johnson.
While the boom in inbound investment in real estate is good for business, Mr Johnson acknowledged that Chinese buyers could be driving the price of property up and locking younger generations out of the market.
However, the profile of Chinese investors in Queensland is different to those in other parts of Australia, he continued. Chinese buyers are increasingly interested in living in the properties they purchase.
"There are a large number of middle-band, high-net-worth Chinese … wanting to move close to the sun, the great outdoors," said Mr Johnson. "It's a nicer place to live up here sometimes [compared with] Melbourne and Sydney … and I suppose we are a closer destination to China."

The movement of capital from Asia to Australia has been encouraged by recent free trade agreements, according to Mr Johnson.
"The Australian government is obviously indicating to the overseas market that we are open for business."
Mr Johnson doubted that the flow of capital to Australia was a response to a crackdown on corruption by the Chinese government, as has been suggested in the press.
"I'm not an expert in forensics and money laundering but we've got one of the safest banking systems in the world in Australia," he said.
"We have high security … in terms of money laundering and that kind of thing so it would be difficult for that to take a foothold here like it has in some other countries."