Corrs moves back to its roots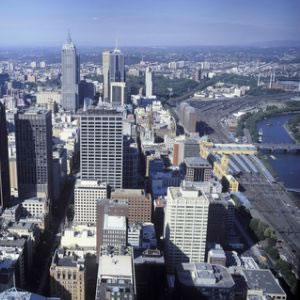 The Melbourne office of Corrs Chambers Westgarth has moved back to Collins Street almost 100 years after first opening an office there.
Corrs will relocate to 567 Collins Street, taking the top five levels in the newly constructed building.
Around 100 years ago, Corrs operated from at address at 339 Collins Street.
This is the third in a series of moves for Corrs' national offices – Sydney adopted a "fully open and flexible" office space in October 2013 while Brisbane moved to ONE ONE ONE Eagle Street in October 2014.
The Perth office is slated to move to new premises at 123 St Georges Terrace in 2016.
Corrs CEO John WH Denton said the new offices formed part of the firm's future strategy.
"It is great to see Corrs' vision for a collaborative workplace in action at 567 Collins," he said. "Both our clients and people will benefit from a range of workspaces, award-winning new technologies and greater connectivity."
Corrs Melbourne partner-in-charge Philip Catania said the new offices "broke the mould" for law firms.
"Our new workspace at 567 Collins is an inspirational and innovative workspace for our people and clients," he said. "The conventional office style has been replaced with a unique, modern and flexible workspace."