Mooting competition combats underrepresentation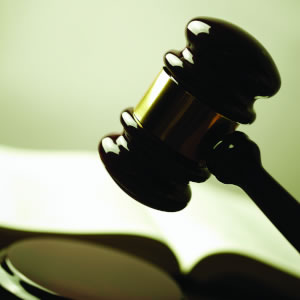 Victorian Women Lawyers has announced a women-only mooting competition to address the issue of underrepresentation of women at the Bar.
Women currently make up only 27 per cent of practising barristers in Victoria, and so the Victorian Women Lawyers Warren Moot has been established in a bid to improve that statistic.
VWL convenor Kirsten Adams said: "With this initiative, we aim to address the small numbers of women in advocacy roles and give women lawyers an insight into a career at the Bar."
"If we want to see more women lawyers in advocacy roles, and for them to feel empowered to get on their feet, we must provide the forum for them to test and hone their talents," Ms Adams said.
Chief Justice Marilyn Warren of the Supreme Court of Victoria has endorsed the mooting competition and believes it will be an excellent opportunity for women lawyers to hone their advocacy skills in a supportive setting.
"It is rare that I see women advocates appearing before me, rarer still for women to be given speaking roles," Chief Justice Warren said. "My experience is reflective of a broader problem – that women remain significantly underrepresented at the Bar."
"So long as this under-representation continues, the community is missing out on a valuable resource. It is therefore vital that we continue to encourage and support women to take up advocacy roles and, importantly, that we encourage practitioners to brief more women," her Honour said.
Maddocks partner Maria Marshall said the firm is committed to breaking behavioural patterns in the legal industry and so will host the first two rounds and the semi-final of the competition as a sponsor of the initiative.
"Sometimes our young women lawyers automatically slip into the 'instructing solicitor' role in mooting competitions, leaving the 'counsel' role to their male counterparts," Ms Marshall said.
"The Warren Moot looks to break this pattern, and gives our female professionals an opportunity to develop personally and professionally with confidence."
The teams for each of the mooting rounds will be made up of four women lawyers or law students with round one kicking off on September 1 and the grand final taking place on October 14 at the Supreme Court of Victoria.