Global expansion through mergers is 'asking for trouble'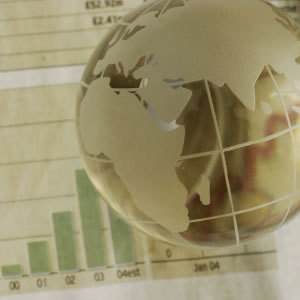 Professional service networks are a way to grow a firm's global footprint without the hassle and risk associated with multiple mergers, according to the founder of World Services Group and Lex Mundi.
"In a true merger you are asking for trouble, because how do you manage people in [for example] Thailand or in Zambia?" Steve McGarry told Lawyers Weekly.
Firms that merge with foreign entities find it difficult to "keep everyone happy" because it is challenging to harmonise salaries, divide resources, ensure a return on investments and integrate cultures, he continued.
"On the other hand, if you are a network, you don't care. A firm in Zambia [for instance] hires its own people, pays its own people, it complies with the rules and regulations of Zambia. It is there available 24 hours a day, seven days a week for a referral if necessary."
There are many types of professional services networks, including large groups such as Lex Mundi (which comprises 21,000 lawyers across more than 100 countries) and smaller networks containing only a few firms.
The firms in these networks operate separately under different brands. They are not liable for mistakes made by member firms and can belong to multiple networks if they wish.
Members pay a fee, which can range from thousands to more than a hundred thousand dollars, to have access to the referral network.
"The most fundamental [benefit] is when a client comes in the door and says, 'I've got a problem in Germany or Alabama or in Sydney or in Brunei, the law firm and the lawyer can look that person straight in the eye and go, 'no big deal. We can handle your problem in the next hour'," said Mr McGarry.
A lesser known fact is that large international brands, such as Norton Rose Fulbright, King & Wood Mallesons, DLA Piper, Hogan Lovells, Dentons, Baker & McKenzie (as well as accounting firms like Deloitte and PwC), are not single entities.
They are swiss vereins: associations that allow individual firms to operate under the same brand without sharing liability. Swiss vereins could also be described as professional services networks but the terminology is a "debatable issue", according to Mr McGarry.
No law firm has ever operated globally as a single entity because it is "simply impossible for them to grow beyond a certain point", he added.
In his recently launched book, Professional Services Networks – The Future of the Legal and Accounting Professions, Mr McGarry argues that networks are the most-efficient and cost-effective way to service global clients.

He also argues that technology is slowly erasing the infrastructure of law firms and facilitating the rise of networks.  
"Because you have at your fingertips resources that are global. You've got your smart phone, your laptop, your desktop – all this information is accessible and can be categorised in particular ways so that it is useful, accessible immediately," he said.
This means that lawyers can connect with colleagues on the other side of the world instantly through the online professional services network.
However, Mr McGarry also contends that "there are not going to be any more networks".
He said the top 10 or 15 networks have already picked up firms that want to be members, likening the diminishing pool of candidates to a game of musical chairs.