New precedents website rejects 'one size fits all' approach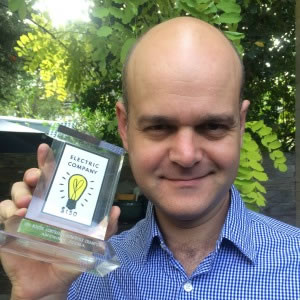 Getting your hands on the right legal document template can speed up the drafting process, but few online tools offer bespoke precedents, says a principal at Jucha Legal.
Anthony Jucha recently launched a website called Precedent Pool, which provides examples of documents for a fee.
"There are no decent precedent websites – other sites only ever provide a 'one size fits all' precedent," Mr Jucha told Lawyers Weekly.
"But, as a lawyer, I want to know if a precedent is long or short, or drafted in favour of one party or another, or when it was drafted," he continued.
"Precedent Pool gives users this sort of information and lets users compare precedents to choose the one that best suits their needs."
The website has 150 documents, but is offering to split revenue with lawyers who contribute intellectual property to the website.
Precedent Pool provides search tools, but does not include any document automation tools.
"I've never thought much of 'smart' document tools," said Mr Jucha. "I believe in the role of the lawyer – and good drafting involves more than filling in boxes. It starts with selecting the right precedent."

Mr Jucha said the website would help lawyers "pump out more contracts, for a healthy fixed fee" or use saved time to deliver more strategic advice.
He doubted there would be any liability issues if lawyers rely on precedents that prove to be inadequate or incorrect.
"A precedent is a tool, not legal advice," he said. "It is up to the user to ensure that the precedent is appropriate for the transaction or matter."

Only lawyers can contribute precedents, but anyone can use Precedent Pool, he continued.
"We target sophisticated users of legal precedents, like lawyers, and the site has a complexity and functions that will suit lawyers more than 'mum and dad' consumers, but anyone can use the site to buy a legal precedent," said Mr Jucha.
Some examples of documents on the website include: an Assignment of Registered Trademark, Business Acquisition Contract, a Confidentiality Agreement, a Copyright License Employment Contract, a will for couples and a Proprietary Limited Company Constitution.

Mr Jucha is a colourful Sydney lawyer with a history of comedy writing and performance.
He recently appeared in Lawyers Weekly as a candidate for the Australian Monopoly Championships, which were held in May (pictured).
For Folklaw followers seeking an update, we can now report that Mr Jucha lost to Tony Shaw from Brisbane, coming in ninth place overall. 
Like this story? Subscribe to our free newsletter and receive Lawyers Weekly every day straight to your inbox.