Globals pursue cost-cutting as demand weakens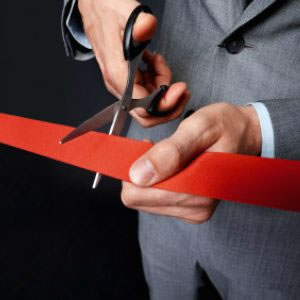 While demand for global firms is less robust than for nationals, these international players are using cost-saving strategies to keep profitability strong.
A white paper by Melbourne Law School and Thomson Reuters Peer Monitor, 2015 Australia: State of the Legal Market, found demand growth in Australia had fallen more dramatically for global firms than their national competitors.
In the past year, demand growth for globals in Australia fell 4.7 per cent, compared to 1 per cent for national firms, the report found.
This trend was particularly evident for corporate general advice, where demand for globals fell 9.7 per cent compared to 4.4 per cent for nationals, and dispute resolution, which followed an almost identical pattern.
For intellectual property advice, demand dropped 5.8 per cent for globals even as nationals saw a 15.6 per cent boost.
Only the real estate sector bucked the trend, with demand for advice up 7.2 per cent for globals compared to 1.4 per cent for nationals.
The report's researcher Joel Barolsky – a senior fellow at the Melbourne Law School and managing director at Barolsky Advisors – suggested Australian corporates are turning to local firms for their litigation and domestic matters.
"The global firms don't offer anything differentiated and there might be a preference to not go to a global firm because there might be a sense that you are paying a global overhead for local work," he said.
"Some of the leading local firms or domestic firms – Minter Ellison, Corrs Chambers Westgarth, Gilbert + Tobin or Clayton Utz – are now making lots of headway by saying 'we're independent, we're Australian-owned, we're local'," he said.
Nonetheless, global firms often retained the upper hand in cross-border deals or with multinational clients, he suggested.
Mr Barolsky believes this high-value work may be helping globals remain profitable but also suggested most were engaged in cost-cutting.
"To some extent, there has always been a thought that Australian firms are very large and perhaps need to be re-calibrated and brought to a level more commensurate with demand," he said.
"It would appear some of those global firms have perhaps been a little more radical in de-equitising some of their partners, doing some cost-cutting and reducing their headcount."
In some cases, partners may be moved from an equity to a salary position, or simply have their equity points reduced.
"To manage that process and have that conversation to change the status of people is a difficult issue. But firms are doing it in different ways," Mr Barolsky said.
 Like this story? Subscribe to our free newsletter and receive Lawyers Weekly every day straight to your inbox.