Mills Oakley navigates 'cost-constrained' Perth market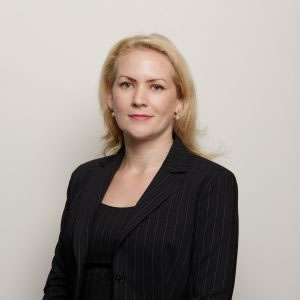 Legal budgets are tightening across Western Australia, but Mills Oakley is looking to pricing adaptability to keep its new office competitive.
Corporate advisory partner Stephanie Rowland told Lawyers Weekly that negotiating billing models depending on the clients' needs is what makes Mills Oakley stand out.
"I've been here seven months now and it is very genuinely a firm that is driven by client delivery," she said.
"It is always a goal to be client focused [but] not all law firms that I'm aware of are successful in that – [in] being constantly focused externally on the market rather than internally in the workings of the firm."
Mills Oakley offers a range of pricing models including billing for work rather than time and monthly retainers.

"Our charge out rates […] are a good 20-25 per cent less than other competitors rack rates," Ms Rowland said.
Ms Rowland recently moved to Mills Oakley from Minter Ellison, after more than seven years at the firm.
The Perth office, launched in February this year, has five partners and a team of 25.
The team has capability in corporate advisory, IP and technology, commercial litigation, property, insurance and family law.
Helping start-ups get started
From July this year Mills Oakley has sponsored a project called Innovation Bay, which aims to put investors and entrepreneurs in contact.

Innovation Bay is an enterprise originally launched in San Francisco and most recently in WA by Derek Gerrard and Geoff Pritchard, founders of Go Capital.
In December last year the group moved into Perth. It also has a presence in Sydney and Melbourne (sponsored by Gilbert + Tobin, among others). 

A number of the entrepreneurs and investors involved in the project are Mills Oakley's clients.
One Perth start-up called Scancam, which is not one of the firm's clients, has raised half a million dollars over the past year alone.  

Mills Oakley is interested in forming ties with the start-up community with a view to building strong long-term business relationships.
"While start-ups have significant cost constraints in the beginning, because we are not using a traditional law firm model […] we can actually deliver legal advice at a price that they can afford," said Ms Rowland.
"Because we are less constrained with our rates and we have more flexibility to price to fit, then we can partner with somebody in the long term and grow as they grow," she explained.
Like this story? Subscribe to our free newsletter and receive Lawyers Weekly every day straight to your inbox.