Law firms failing at first impressions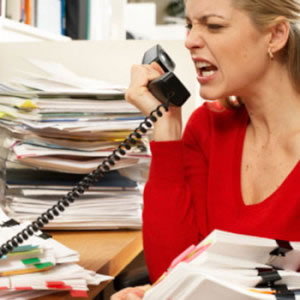 Law firms could be losing business by failing to make a good first impression with prospective clients, according to new research.
CXINLAW research supported by ALPMA has found that 78 per cent of law firms fail the 'first impressions test', and only one in five clients would recommend the firm to others.
The No Second Chance: The Importance of First Impressions to Law Firms report found 45 per cent of firms left their prospective clients with a desire to call competitors and 33 per cent of calls were so poor that the prospective client definitely wouldn't pursue the services of that firm.
CXINLAW director Carl White said: "There if worrying stuff for firms in these results."
"Firms are spending significant money on branding and promotion, but then not delivering the service promised," he added.
"Most clients do not know about law, but they know about great service. They get it elsewhere and they don't understand why they don't get it here."
'Secret shopper' techniques commonly found in the retail industry were used with more than 65 perception points to measure the performance of firms during their first contact with prospective clients.
The results found that when making phone enquiries, 86 per cent of lawyers' introductions on connection were viewed as poor, with 84 per cent failing to state their role or practice area, and 52 per cent not asking for the caller's name.
The closing of the conversation was also viewed as poor with 94 per cent of legal advisers failing to outline what the caller could expect as a result of the conversation and 71 per cent of contact not resulting in a follow-up strategy, thereby placing all responsibility for progression with the caller.
Online enquiries were also tested and found that 55 per cent of online enquiries received no communication from the law firm concerned.
"It can't be good when over half of online enquiries received no response, and when 40 per cent of lawyers are conveying a tone of inconvenience when talking to a prospective client," Mr White said.
Like this story? Subscribe to our free newsletter and receive Lawyers Weekly every day straight to your inbox.