Mandarin skills crucial to China engagement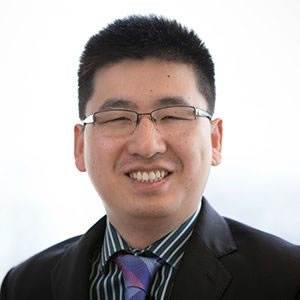 Firms should give greater priority to finding lawyers with in-depth knowledge of Mandarin as a new wave of Chinese investment hits Australia, one practice head has said.
Hall & Wilcox partner Eugene Chen (pictured) heads up the firm's China practice, an Australian-based group comprising Mandarin speakers with a range of legal expertise.
The practice has turned over deals worth a total of $250 million since January, and Mr Chen expects revenues to double in the next two years.
"There are more and more Chinese SME businesses coming into Australia," Mr Chen told Lawyers Weekly.
"In the first wave of the SMEs businesses coming in around 2000 to 2010, their service requirements from a legal perspective were quite low. All of that changed post-GFC, where we've seen a significant push of capital coming out of China. Now there is significant investment in Australia by Chinese businesses, particularly in real estate and agribusinesses."
While traditionally such clients would have focused on top-tier firms, cost pressures are encouraging them to look at larger firms with a more cost-effective offering, he suggested.
Yet there is a "vacant market space" for firms that can deal with clients in their native language, Mr Chen believes.
"In other firms, there are no senior Mandarin-speaking lawyers running China practices – that's a major deficiency," he said.
He emphasised that while many firms had Mandarin speakers on staff, a dedicated practice for Chinese clients was a different proposition.
At Hall & Wilcox, Chinese clients are brought in by the China practice lawyers, who then liaise with other practice areas within the firm to give their clients a full service offering.
In Mr Chen's eyes, having lawyers with Chinese language skills is non-negotiable for firms in the future.
"In this current economic environment, it's unavoidable that you have to do business with China, so that skill is required," he said.
However, basic language skills are not enough to offer this type of service.
"There are a lot of graduates who turn up with CVs that say they speak fluent, native Chinese – but there's a difference between being able to talk everyday and being able to conduct legal transactions in that language. And that's a skill set that's not out there."
Graduates who have these skills are often abroad, where firms are more likely to pay a premium for these skills, Mr Chen said.
"I think there are sufficient numbers of Mandarin-speaking law students out there. But [Australian] law firms need to consider those language skills more as they are recruiting. We're losing a lot of Mandarin-speaking lawyers overseas, particularly Beijing, Shanghai and Hong Kong," he said.