'Intrapreneurial' firms do best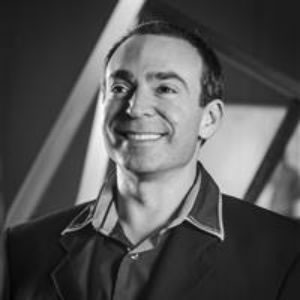 Law firms that let lawyers "think, experiment and play" see leaps in innovation and energy, according to one business strategist.
An 'intrapreneur' is someone with entrepreneurial qualities that works inside an organisation, according to Today's Trailblazer director Anthony Wright (pictured).
Speaking at the Australasian Legal Practice Management (ALPMA) Summit last week, Mr Wright said law firms could learn from organisations that embrace employee autonomy.
Some of the most successful companies in the world are those that give their staff the freedom to take risks and be creative on the job, he said.
Google, which is now worth more than $364 billion, for instance, designates 20 per cent of employees' time to personal projects that are of interest to them.  
"One of the successes to come from Google's 20 per cent time policy is Gmail," said Mr Wright.
"An employee came up with that and it is currently used by close to 900 million users around the world."
The developer of the programming language Java, James Gosling, was allowed to pursue ideas as an employee at Sun Microsystems in the 1990s.
Now, approximately 930 million copies of the Java runtime environment are downloaded each year and three billion mobile phones run on Java.
"Sony – this is a great little story – Sony came into the gaming industry because an employee pulled apart a Nintendo that belonged to his daughter," continued Mr Wright.
"He came up with the Sony PlayStation. Interestingly, Sony bosses, when they found out this is what he'd been doing with his time, wanted to fire him.
"They were pretty damn unimpressed about the use of his time. Now, Sony is one of the biggest players in the gaming industry worldwide."
Introducing "dabble time" and giving employees the opportunity to let their curiosity roam free can yield very high returns.
"I'm sure you are getting the picture," Mr Wright said. "[You get] amazing results from letting your employees think, experiment and play. It doesn't matter how you do it. What is important is that embrace the overall goal."
Like this story? Subscribe to our free newsletter and receive Lawyers Weekly every day straight to your inbox.