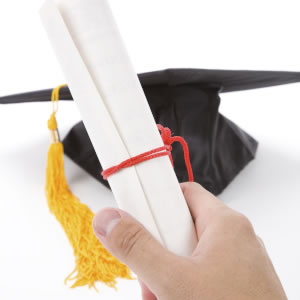 The opening of a new law school in NSW has raised eyebrows within the legal community, which is already struggling to cater for the large numbers of law graduates streaming out of universities.
Marie Iskander, vice-president of the Australian Law Students' Association (ALSA), told Lawyers Weekly that the association is "very concerned" by the launch of TOP Education Institute's new Sydney City School of Law.
Ms Iskander said that recent research by ALSA suggests that a majority of law students and graduates believe there is an oversupply of graduates.
Law graduates are facing the toughest job market in more than two decades. One quarter of law graduates who wanted a full-time job could not find one within four months of graduating in 2014.

The total number of law graduates in Australia reached 12,742 in 2012, up from 6,149 in 2001. However, only around half of these graduates went on to be admitted as lawyers.

Ms Iskander said that ALSA supports equal opportunities for students from a variety of socio-economic backgrounds, but does not believe "creating any new law schools is the answer".

Elvira Naiman, managing director at legal recruitment firm Naiman Clarke Legal, went even further, saying: "I'm surprised that anyone in their right mind would think that an additional law school in NSW is a good idea."
She added: "There are too many law schools in NSW. There is no question about that."
There are currently around 13 law schools in NSW. 
TOP Education Institute's law school was given approval by NSW Legal Practice Admission Board in April and will launch in 2016.
The law school is looking to attract students from schools in Western Sydney. It will be based in the Australian Technology Park with an ATAR requirement of 85.
Candidates will also be interviewed to assist in determining their suitability to undertake the program.

Ms Naiman doubted that school leavers with an ATAR of 85 would have the academic rigour to excel in the study and practise of law. 
Ms Naiman also said that large law firms have a "strong bias" towards graduates with degrees from 'sandstone' universities.
"So to […]  have graduates coming out of an absolutely unknown entity with a considerably reduced ATAR – I just don't know where these graduates are going to be getting the right  – or any – graduate opportunities, which are already so limited in number" she said.
Ms Naiman warned that younger graduates coming out of newer law schools will be a step behind mature-aged graduates that bring a "different kind of smarts to the table" in the form of commercial experience.
"I fear for them," she said. "I suspect [there will be] a lot of students that spend a lot of money getting an education that they think will lead to a career and I just don't know whether those doors will open for them."

Ms Naiman said students that treat their law degree as 'the new arts degree' are less likely to be disappointed.
Tony Symons, managing director of Clarendon Lawyers, argued that a law degree is applicable to a wide range of careers outside the law.
"Although a law degree is a specialist degree, it also provides students with skills that are […] very attractive to non-legal employers," he said.
He agreed that graduate positions are "extremely competitive" and that new law schools would increase competition in the long term.  
"[But] some of our best employees obtained their law degrees at the newer universities," he added. "Ultimately, it comes down to the quality of the course and the teaching."
Speaking with Lawyers Weekly, deputy principal at Sydney City School of Law Sam Blay said attending a new law school is not a handicap for students.
"Being a new institution allows us to develop innovative and practical programs the market needs," he said.
Professor Blay said statements regarding the oversupply of graduates should be treated with caution because a significant percentage of law graduates do not end up practising law.
He pointed to the Productivity Commission's Access to Justice Arrangements report, which concluded that graduate numbers are increasing, but said that this does not justify any constraint on student numbers for law degrees.
The report stated that, while not all law graduates are immediately employed, data from Graduate Careers Australia in 2013 showed that 83 per cent of all law graduates were in full-time employment.

This figure is below some professions, such as medicine and pharmacy (98 per cent) and civil engineering (90 per cent), but compares favourably to the average for all graduates (76 per cent), the report concludes.
Professor Blay also defended the ATAR of 85, saying it was not the lowest in NSW.
The Australian Catholic University law school, the youngest in NSW, has an ATAR entry of 80, while the University of New England has an ATAR of around 84.5.
The University of Notre Dame law school, which opened in 2006, has an ATAR requirement of around 90, and also interviews candidates.
"In any case, the reality is that the ATAR does not tell the entire story about the capacity of a student to do law," said Professor Blay.
"What determines the success of a student is the training and the level of dedication, not the ATAR."
Like this story? Subscribe to our free newsletter and receive Lawyers Weekly every day straight to your inbox.