Tassie firm leverages off mainland price gap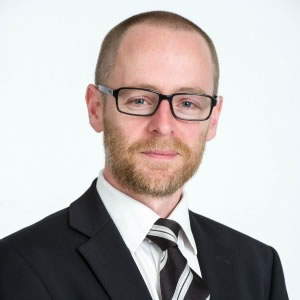 The largest firm in Tasmania, Page Seager, is taking advantage of the price difference between Hobart and the mainland to pursue rapid expansion.
The firm launched a Melbourne practice 12 months ago and recently increased the number of partners and special counsel to four.
"We're not completely reinventing law," managing partner Gerry Connolly told Lawyers Weekly.
"We are giving clients access to the arbitrage between Tassie and the mainland," he said.
"[But] I do believe this is different to what has been done in the past, with the South Australian firms moving to Melbourne and effectively Melbourne becoming bigger than Adelaide."
Mr Connolly said the Melbourne partners remain closely connected to the Hobart office and that "a lot of work gets effectively near-shored off to the factory down in Hobart".
"We are not trying to replicate what we've got down at the mothership," he said.
"[In Tasmania] we are the biggest firm by a long way in a much smaller market."
Mr Connolly said this means the firm often has access to the "cream of the crop" in terms of graduates that wish to stay on the island.
The mainland offices will leverage off the firm's experience and draw on the "bulk and the resources" of the Hobart operations, he continued.
Mr Connolly said the firm is growing rapidly through lateral hires looking for a "city job in the country".
"They've been attracted to Tassie for lifestyle reasons, but don't want to give up the quality of work they've been doing prior to that," he said.

Mr Connolly said Tasmania "rode out the GFC pretty well" and that Page Seager was "lucky in the sense that we had a number of larger government clients where it wasn't so much of an issue".
Page Seager, which employs around 60 legal practitioners, has its eye on Sydney as the next "logical market" to enter but is focused on populating its Melbourne office for now, Mr Connolly continued.
"Effectively, we've got a Rolls-Royce and we shouldn't just drive it down to the shops," he added. "We should take it for a bit more of spin. Really that is what the expansion has been about."

Mr Connolly acknowledged that aggressive expansion is not risk-free: "You take a real risk every time you make a senior appointment or acquire another business as this has the potential to change your culture," he said. 

He also said it was important to source the right people and integrate new recruits into the business model when growing a law firm. 
"In our case, we always make cultural fit the starting point to any appointment or acquisition," he concluded.
Like this story? Subscribe to our free newsletter and receive Lawyers Weekly every day straight to your inbox.