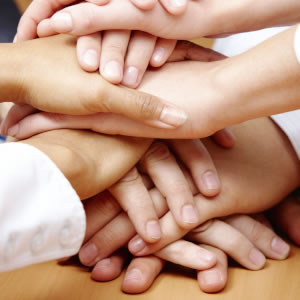 While large firms continued to dominate in meeting pro bono targets during 2014-15, mid-size firms reported the most pro bono growth, a report has revealed.
The Australian Pro Bono Centre has released its eighth Annual Performance Report on the National Pro Bono Aspirational Target (Target), based on data provided by 77 law firms that have agreed to use their best efforts to achieve a target of 35 hours of pro bono legal work per lawyer, per year.
Large law firms (more than 450 lawyers) continue to perform the best, with seven out of the nine largest firms in Australia meeting or exceeding the Target in 2014-15.
Australian Pro Bono Centre director John Corker said: "In a tightening legal services market, it is a tribute to the dedication of these firms that they have maintained and grown their pro bono programs despite today's competitive challenges."
Only three out of the 10 mid-size reporting firms (201-449 lawyers) met or exceeded the Target; however, they did report the most growth.
Six of the 10 mid-size firms reported more than 20 per cent growth in the number of pro bono hours per lawyer for the 2014-15 year.
"It is also heartening to see the dedication of sole practitioners and small firms, who turned in some amazing results this year," Mr Corker said.
"One sole practitioner reported 650 pro bono hours for the year."
The total number of legal professionals covered by the Target increased 3 per cent from 2013-14 to more than 11,000 in 2014-15.
However, the participation rate slipped from 65.6 per cent in 2013-14 to 64.4 per cent in 2014-15.
Those who reported performed a total of 372,602 hours of pro bono legal work, which equates to 207 lawyers working pro bono full-time for one year.
The overall average number of pro bono hours per lawyer per year was slightly down from 34.2 in 2013-14 to 33.2 in 2014-15 and still below the target of 35 hours.
Mr Corker said there is still a lot of variation in the firms' results and there are some that reported a decrease in pro bono hours worked.
"In firms that reported a significant drop in their pro bono work this year, the reason appears to be a lack of sustained coordination by a person who is skilled and adequately resourced to undertake the task," Mr Corker said.
"There is clearly room for growth in pro bono legal work in a number of firms. These results will allow firms to benchmark themselves against their peers."
Like this story? Subscribe to our free newsletter and receive Lawyers Weekly every day straight to your inbox.