Client service must go deeper than legal work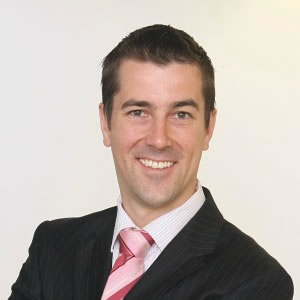 Offering high-quality legal expertise is no longer enough in the increasingly competitive legal industry, according to a Lander & Rogers partner.
Speaking to Lawyers Weekly, Lander & Rogers property partner John Wells said that because of how competitive and fragmented the market has become, it's critical for firms to have relationships with their clients that go far beyond just doing legal work.
"If all you're doing is producing great technical legal work, there's any number of firms that will do the same thing and it becomes a price point issue," Mr Wells said.
"If you can get legal services for $100 an hour less, 100 metres down the road, you will do that unless there is some reason why that relationship is so strong or the value that you get well beyond just that hourly rate is such that you will stay with that firm."
Mr Wells said lawyers can offer their clients more value by having an innate understanding of their clients' industries.
"If we're talking about the real estate space, the value isn't about being able to do a contractor of sale or a development management agreement, because people just assume you can do that – you need to have in-depth market understanding."
This is especially important when dealing with clients who are new to the market or are making investments in a space they haven't made investments in before, he said.
Mr Wells said technology offerings are a good way for firms to differentiate themselves from their competitors.
"If you can build technological innovation into it and say, not only am I doing all of that but I am doing it efficiently, I'm working with you to save you money, or get to market faster, that's really going to differentiate you," he said.
"If a client can see you're adding value that is well beyond the legal work, that's how you avoid the competitive nature."
Finally, Mr Wells also highlighted the importance of staying ahead of the game.
"You need to be predicting markets and getting a feel on where the market is going to be one year, two years, five years out, and that's got to inform your planning, because if you're not doing that you're going to get left behind."