States have 'less excuse' to snub Uniform Law: NSW A-G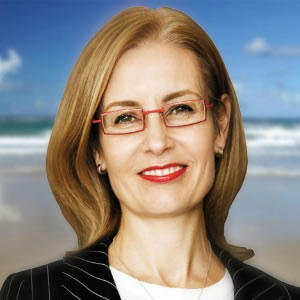 Three months after the introduction of the Uniform Law in NSW and Victoria, the NSW Attorney-General is pushing for other states to sign on.
As of 1 July, barristers and solicitors in NSW and Victoria switched to a uniform regulatory framework, overseen by the newly created Legal Services Council.
Gabrielle Upton, who became NSW's first female attorney-general in April, told Lawyers Weekly the next step is to convince other states to buy in.
Currently, the framework applies to NSW and Victoria – composing more than 70 per cent of the legal profession – but other states have not yet committed.
"To the other 30 per cent, I've made strong arguments to join us," she said. "I've been saying, let's get on with it. What do we need to do?"
Given the framework has been operating successfully for three months on the east coast, Ms Upton suggested the model was now tried and tested.
"I think there's even less excuse now [for other states]," she said.
"We have a model that works. The investment has been made into the infrastructure and the rules and regulations. There's a template."
She went on to praise members of the Legal Services Council, who were appointed late last year, including chair Michael Black QC and CEO Dale Boucher.
In conversations with other Attorneys-General, she reported their reluctance to act without the support of the profession in their states.
"The message I have got back is 'when our profession says they want it, we'll do it'. But I have a view that you need to show leadership," she said.
"Frankly, I don't think it's an excuse. As an Attorney, you take the role of leadership and you have a viewpoint."
While acknowledging the unique challenges faced by her counterparts in other states, she reaffirmed her commitment to lobbying for a national system.
"It will not be a uniform national scheme until it's uniformly national. I'll be meeting other Attorneys next week and will be saying 'step up'."
Reflecting on the road to a Uniform Law in NSW, Ms Upton suggested it had been long and frequently obstructed.
"I was concerned that nothing had happened over a 20-year period, so it was a priority for me to understand why nothing had been done and [what] was achievable," she said.
Nonetheless, she said the profession quickly came on board once the Attorney-General's office, including her predecessor Brad Hazzard, began to champion the issue.
"There are always good reasons not to do things because people disagree at the margin. But I find if you have a clear approach and a clear vision […] people tend to come along on the journey," she said.
In particular, she praised the leadership of the Law Society of NSW in pushing for the changes.
"[After three months] the feedback from them is positive – they were probably the strongest advocate for getting it done," she said.

Like this story? Subscribe to our free newsletter and receive Lawyers Weekly every day straight to your inbox.