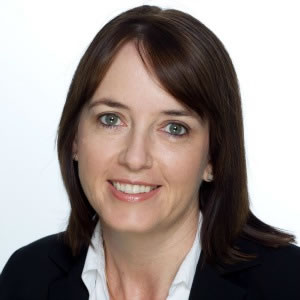 While the legal profession struggles to retain women, Slater and Gordon and Gadens have proven to be very popular among female lawyers – and now Lawyers Weekly knows why.
Last week, our exclusive research showed that Slater and Gordon and Gadens attracted the greatest support from women out of the top 25 attraction firms.
Speaking with Lawyers Weekly, Gadens partner Louise Massey (pictured) attributed this popularity to the firm's inclusive workplace and flexible work options.
Ms Massey, who is a gender diversity champion and a member of the Gadens diversity council, said a range of initiatives have promoted gender diversity at the firm.

These include a new parental leave scheme and support program, as well as unconscious bias training for all partners and senior leaders.

The firm also has an internal women's networking group and a number of senior partner female role models.
"All of these initiatives are important to female lawyers," said Ms Massey. "We constantly field enquiries – especially during interviews, including our summer clerk interviews – from prospective female talent as to how we will support them."
Gadens is also a Workplace Gender Equality Agency pay equity ambassador, and supports the development of female employees through a leadership development and training program.
Ms Massey said it was not enough to have policies in place if they are not implemented and supported by the leadership of the firm.
"To attract and retain excellent female talent you have to walk the walk, so to speak, when it comes to supporting, mentoring and helping women to thrive at work," she said.
"It is especially important for the male partners to openly support and actively encourage women in the workplace."
Slater and Gordon's head of human resources, Catherine Harris, told Lawyers Weekly that more than 25 per cent of staff have flexible working arrangements.
The firm supports parents by offering 18 weeks' paid parental leave for primary caregivers and three weeks' paid parental leave for non-primary caregivers.
"We offer flexible return to work on an ongoing basis, compressed working weeks, ability to purchase leave and an additional five days of leave when we shut down over Christmas and New Year," said Ms Harris.
"But all of those benefits would mean nothing if we didn't have senior women and men role modelling the flexibility themselves, and I'm pleased to say that we do."
Neither Slater and Gordon or Gadens believed the type of work was a major pull factor for women lawyers.
"As far as I am aware, the type of work that we do has similar appeal to both males and females," said Ms Massey.
"My take is that women lawyers are attracted to Gadens due to our supportive and inclusive culture."

Lawyers Weekly is celebrating the achievements of female lawyers at the upcoming Women in Law Awards – nominations are now open.

Like this story? Subscribe to our free newsletter and receive Lawyers Weekly every day straight to your in