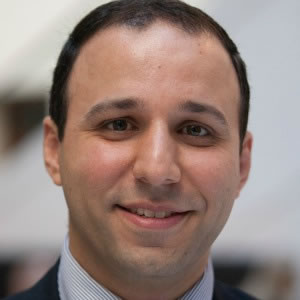 With his term as president of NSW Young Lawyers drawing to a close, Elias Yamine has called for more transparency around job opportunities for graduates.
"There has been a lot of recent media attention about the high number of law graduates and the diminishing number of jobs," said Mr Yamine (pictured).
"The essential part of the work we are doing is to ensure we close the information gap so that students [know] what options they have for a legal career before they graduate." 

NSW Young Lawyers and the Law Society plan to gather more data about employment trends in the coming year, according to Mr Yamine.
This is part of a "large body of work" that will be undertaken to implement the recommendations of the society's Future Prospects of Law Graduates report issued in May.
The report found there was anxiety within law schools about a lack of employment opportunities, and suggested that more work be done to track law graduates and understand employment trends.
Mr Yamine said NSW Young Lawyers offers students information about career options through career guides and skills series workshops.
The annual Public Interest Careers Fair aims to inform students of the legal careers available outside of the private firm sector, he added.
As immediate past president, Mr Yamine will take a seat on the society council during 2016. He joins two other young lawyers who were recently elected to council.
Mr Yamine denied that there was a "push" to get more young lawyers on the council, arguing that it was "only natural" that young lawyers, who make up 40 per cent of the profession, would want to get involved.
"It would be great to see more young lawyers deciding to be a part of the council," he said.

In his new role, Mr Yamine said he would be focused on creating a wellness guide for lawyers.
"This is going to be a practical guide for lawyers and will provide tips about resilience and how to maintain a healthy lifestyle despite the long hours and pressures that go with being a lawyer," he said. 
He said leading NSW Young Lawyers has been a "humbling experience".
"For me, receiving feedback from members about how the organisation has assisted them to develop their careers or to deal with a difficult issue is very satisfying," he said.