National firm ventures into new territory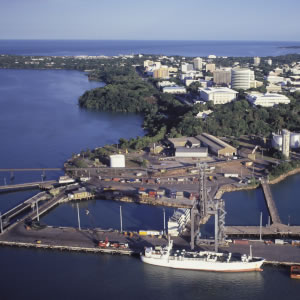 Maurice Blackburn Lawyers has opened its first office in the Northern Territory this week.
The opening of Maurice Blackburn's Darwin office means the firm has an on-ground presence in all states and territories of Australia apart from Tasmania.
"We have had many clients in the Territory for some time and the time is right to have our lawyers permanently on the ground in Darwin," Alison Barrett, Maurice Blackburn principal, said.
"Many of our lawyers are familiar with the Territory, having last year won a landmark case on behalf of the traditional owners at Muckaty station near Tennant Creek, who were opposed to having a nuclear waste dump on their land."
The office will offer a range of legal services, including motor vehicle and work injury claims, will disputes, public liability, medical negligence, asbestos and superannuation claims.
Ms Barrett said Maurice Blackburn also has a strong commitment to running pro bono social justice matters in the public interest.
"In most cases we offer a free first consultation and often work on a 'no-win no charge' basis," she said. "Many people don't realise they have legal rights and are surprised when we tell them what we can achieve for them."
"Our lawyers are not afraid of big fights and have a passion for helping people who are disadvantaged or who have suffered loss," Ms Barrett said.
Like this story? Subscribe to our free newsletter and receive Lawyers Weekly every day straight to your inbox.