Firms urged to improve domestic violence awareness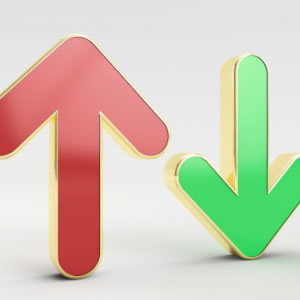 Domestic violence awareness needs to be addressed from "the top down and the bottom up" at law firms and other workplaces across the country, according to two lawyers from Minter Ellison.
Speaking to Lawyers Weekly, Minter Ellison special counsel Robert Reed brought up the lack of awareness about domestic violence in workplaces, including law firms, across Australia.
"We've seen this issue being treated as something that's private and therefore not related to the workplace," Mr Reed said.
"There's been a silence in relation to the issue in the context of workplaces for a long time."
Mr Reed suggested that law firms should take a top down and bottom up approach in improving awareness within their ranks.
"It's really about training from top down and bottom up in relation to how to recognise that it's happening in the workplace to a particular person, and that could be a person who is a victim or a perpetrator," Mr Reed said.
"It's knowing how to recognise that, knowing how to respond appropriately and knowing where to refer people. That kind of training is crucial and it has to be from the top down and bottom up."
Other initiatives and extracurricular activities such as the Darkness to Daylight run organised by Australia's CEO Challenge can also help improve awareness, Mr Reed said.
"The 110 kilometres overnight run represents 1 kilometre for every death caused by domestic violence in Australia in one year," Mr Reed explained.
"We thought that this would be a positive and physical way to demonstrate how big a number it is, but also to symbolise going through the darkness of what might represent an abusive relationship and bringing the issue into the light in the morning."
Minter Ellison partner Anthony Lloyd, who is a White Ribbon Foundation Ambassador, said: "We all have to be concerned about it because the statistics show that it affects anyone from any walk of life."
He continued: "There will be people that are suffering from some form of domestic violence in any workplace in the country I would suggest, and therefore we all need to be vigilant about that and make sure that we've got proper processes and support in place and proper awareness of it."
Mr Lloyd explained that Minter Ellison embraced a top down and bottom up approach ahead of White Ribbon Day today.
"Our chief executive has been leading from the top by demonstrating support for the White Ribbon Foundation and it's also been going from the bottom up in the sense that our young lawyers committee have been involved in helping get a morning tea together to raise awareness."
While awareness is important Mr Lloyd believes that the long-term goal is to actually change society's attitude towards domestic violence.
"What's important for us as a society to do is to actually change the way in which people think and to change the attitudes that people have towards women and the acceptance of violence," he said.