Senior associates locked out of partnerships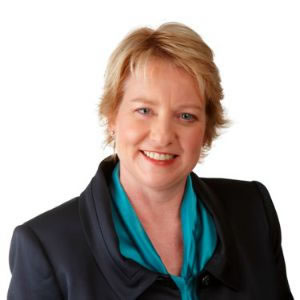 It is becoming harder to make the leap from senior associate to partner – and switching firms doesn't help, according to the managing director of Mahlab Recruitment.
Speaking with Lawyers Weekly, Katherine Sampson said senior associates were lining up for partnerships but that the tougher economic climate was reducing the number of promotions.
"At the moment at the really big firms there's a queue of those people [seeking partnerships]," Ms Sampson said.
"Because we've had slower economic conditions there is a pent up demand in that senior associate rank to become a partner. But you've got to have a business case to become a partner. So if you've had slower economic conditions it is much harder for you to show to your firm […] they should make you a partner."
Meanwhile, partners are less inclined to delegate clients or large transactions to senior associates, she continued.
"So you get this rolling problem because senior associates have to develop a business case, but if the partner doesn't delegate work then it is very hard for them to [do that]," said Ms Sampson.
Firm hopping is not necessarily a solution for frustrated senior associates seeking promotions, according to Ms Sampson.
"They have the same business case issue at another firm with a bunch of people that don't know them, don't have a history with them and it is very hard for a senior associate to move clients," she said. "They can do it, but it's hard."
However, one way to "catapult" up the ranks is to move from a large firm to a smaller firm, where there is less competition, Ms Sampson said.
Partners on the move, clients staying put
Switching firms at the partner level used to be all about bringing across clients but, according to Ms Sampson, this is changing. 
"It is probably less important now than it used to be," she said.
"Yes, it would be lovely to have a client following but often when they are moving from one big firm to another big firm it is the reputation that they bring that is more important than the actual revenue base."
It is actually more difficult for partners to maintain a client following during a move these days, according to Ms Sampson.
To counter "enormous competition" in the market, firms are now actively encouraging brand loyalty from clients by "making sure that those clients are embedded across the firm".
"It is not easy these days for a partner, let alone a senior associate, to walk out with clients," she added.
What firms are really looking for in a lateral hire is to change the way clients view their firm, according to Ms Sampson.
"It used to be that unless you had a million-plus in fees to follow you and preferably two to four million, then forget it – there's no point trying to move," she said.
"But these days some firms have got lots and lots of clients and […] what they really want to do is lift the reputation of their group. Or they want to lift the energy levels of their group."