Essendon supplements saga likely to continue in courts, lawyer says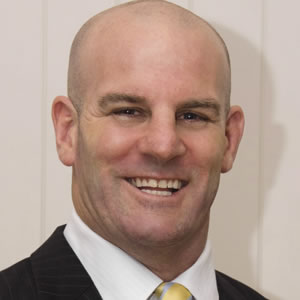 The Court of Arbitration for Sport's decision in the Essendon doping case might not mark the end of legal action because players are likely to sue the club, one sports lawyer has claimed.
Last week the Court of Arbitration for Sport (CAS) upheld an appeal by WADA of the AFL's anti-doping tribunal's Essendon decision, with 34 past and present players receiving a 12-month ban.
While lawyers will be "poring through the decision" looking for an error of law, further action on the CAS decision seems highly unlikely, according to Mills Oakley lawyer Tim Fuller.
"It should be noted that the AFL have accepted the Court's decision," said Mr Fuller. "It's not going anywhere. The sanctions will remain and the players will be out for this season, some a little bit longer."
The CAS decision is final and binding with no avenue for appeal unless there is an error of law, according to Mr Fuller. "Both parties understand and agree to this prior to proceeding to the CAS for arbitration," he said.
However, players may decide to sue their employer, Essendon, for breach of employer duties that are owed to their employees, Mr Fuller said.
"It is evident that the club, the employer, failed in their duty to provide a safe workplace environment. Accordingly, players are likely to pursue compensation claims against the Essendon Football Club," he continued.
CAS determined that sports scientist Stephen Dank and fitness and strength conditioner Dean Robinson - both of whom were employed by Essendon - breached club protocols through their supplements injection program.
"It is highly likely that if [players] decide to sue the club [they] will prevail, especially in light of the fact that Essendon has already been found to have breached workplace laws," Mr Fuller said.
Why CAS upheld the appeal
Critics argued that Essendon players did not test positive to the substance Thymosin Beta-4 (TB-4) but the CAS viewed this argument quite differently, according to Mr Fuller.

"The CAS panel was comfortable and satisfied that players had used TB-4," he said. "The court highlighted that Stephen Dank had a history of using TB-4 in athlete doping programs and had actively sourced the supply of these substances from a Chinese peptides supplier."

"It is important to highlight that the appeal was heard on a de novo basis", Mr Fuller said.

On this basis, new evidence, which is permitted under CAS rules (Article R57 CAS Code), was critical in the CAS upholding the appeal of WADA, according to Mr Fuller. Expert opinion and additional information on the testing procedures formed part of this new evidence, he added.
The players were "probably naïve" about the entire supplements program but were ultimately unable to show a lack of significant fault or negligence in committing the anti-doping rule violation (required under the World Anti-doping Code to obtain a reduced sanction), said Mr Fuller.
"Amongst other things, the most significant failings of the players was their signing of consent forms to receive the prohibited substance, receiving the injections  and failing to disclose the injections on doping control forms," said Mr Fuller.
Mr Fuller said there have been calls from some to abandon the WADA and the code and consider self-regulation as a model of policing drugs in sport.

"In my opinion, that is an ill-considered position that would put the fight against drugs in sport in this country back decades."