Mega-deals make 2015 a record-breaking year for Aussie M&A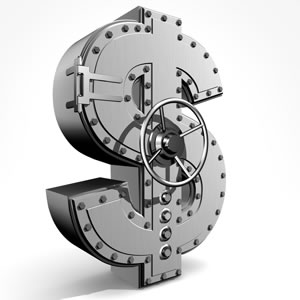 The dominance of mega-deals in the M&A space has more than doubled the average deal value from 2014 to 2015, according to Mergermarket's latest report.
Last year was a record-breaking year for Australian M&A, according to Mergermarket's Australia trend report Q1-Q4 2015.
While the total deal count decreased 12.7 per cent from 535 in 2014 to 467 in 2015, an increased number of mega-deals saw total value increase 76.5 per cent from $76.4 billion in 2014 to $134.9 billion in 2015.
Last year there were 27 mega-deals – deals worth more than $1 billion – worth a total of $105.08 billion, accounting for 77.9 per cent of the total annual value.
This is a big increase compared with 2014, when there were just 18 mega-deals totalling $45.31 billion.
As a result, average deal value in 2015 rose to $413.7 million, more than twice the average deal value of 2014 which was $191.9 million.
"The dominance of mega-deals seems to have affected mid-market activity, which contrary to the boom of total M&A value, decreased 23.2 per cent by value year-on-year to $12.8 billion, with 64 fewer deals," the report said.
"Accordingly, the share of mid-market value in total M&A dropped from 21.8 per cent to 9.5 per cent, below 10 per cent for the first time since 2002."
Australian assets were made more attractive by the depreciation of Australian Dollar and low interest rates, according to the report, resulting in inbound deal value increasing 70 per cent from 2014 to a historical high of $64.9 billion from 183 deals in 2015.
Energy, mining and utilities (EMU) was the most targeted sector during 2015, with 69 deals worth $46.6 billion, up 65.8 per cent from 2014, and accounting for 34.6 per cent of total value.
"According to Mergermarket intelligence, there are plenty more deals in the EMU pipeline, as major Australian oil and gas companies face potential takeover by domestic rivals and overseas buyers," the report said.
"EMU companies may also be forced to sell some, if not all, of their assets to generate cash to survive. Due to these factors, the sector is anticipated to experience more transactions during 2016, especially mega-deals."
The transport sector was the second most targeted sector by deal value during in 2015, with 15 deals worth $23.6 billion reflecting a 115.9 per cent increase on the 32 deals worth $10.9 billion in 2014.
"As Australia's resource boom grinds to a halt, infrastructure is believed to stimulate long-term sustainable growth for the Australian economy. High-quality infrastructure assets have become popular targets among foreign buyers during 2015," the report said.
The Australian governments' push of privatisation has contributed a considerable portion of infrastructure M&A, according to Mergermarket, and dealmakers believe there will be more investment targeting Australian infrastructure in 2016.
"This strong momentum in 2015 is expected to carry forward into 2016 with mega-deals, particularly infrastructure related, already in the pipeline. The lack of deals within the mid-market, however, will continue to hold back overall growth."