ALA fights decline in victims' rights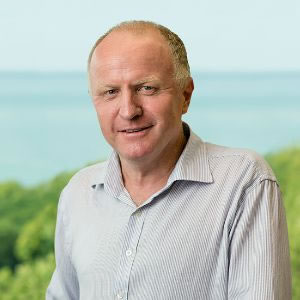 The Australian Lawyers Alliance (ALA) was formed more than 20 years ago in response to the erosion of citizens' rights to compensation. Two decades on, the "battle hasn't changed", the ALA president has said.
"The reason that this organisation was formed was that back in the early 90s we saw a decline in common law rights to compensation," ALA president Greg Phelps told Lawyers Weekly.
"Legislation was being written to try to put into some sort of mathematical formula what people might receive if they were injured in the workplace or injured in a car accident," he continued.
"When plaintiff lawyers started seeing these rights eroded, that's why we formed."
ALA aims to play "watchdog on the legislative process" to ensure that victims of injury are able to claim fair compensation, he said.

However, the collective experience of ALA members in personal injury law is also applicable to a broad range of injustices beyond their day-to-day work, said Mr Phelps.
"We are a group of lawyers that is working every day with victims," he said. "We understand what it is to be a lawyer and to protect those rights.
"So when something like the Montara Oil Spill or [detention of asylum seekers] comes along, whilst they are not necessarily our clients, we feel qualified and equip to provide a commentary and opinion on an injustice."
Last year ALA made submissions to the Royal Commission into Institutional Responses to Child Sexual Abuse and released a landmark report on the Montara Oil Spill.
This year the ALA intends to keep the heat on by lobbying the government about these issues.
"We're not picking up any new causes as it is largely work in progress," said Mr Phelps. "We do feel frustrated at times, but our role is to keep shining the spotlight on these things."
Closer to home
As a partner at Darwin boutique Ward Keller, Mr Phelps is particularly concerned about issues affecting the Northern Territory, including the increase of criminal property forfeiture.
"There is a rising tide of increased powers to take property away from people who have been involved in crime," he said.
Criminal property forfeiture legislation was originally intended to apply to criminals who had acquired significant assets through the proceeds of crime.

However, the laws are now being applied more liberally to offenders who have committed relatively minor crimes, according to Mr Phelps.

"For example, in NT a chap allowed his nephews to leave some stolen property in a shed," said Mr Phelps.
"He wasn't told it was stolen but he suspected, and he went to court and pleaded guilty to having stolen property on his premises because that was the easiest and cheapest thing to do.
"He was a 60-year-old man and they seized his farm. They took his 40-acre farm from him. That's outrageous."
A similar case involved another NT man who was charged with possession of cannabis and ended up losing his property.

The "draconian laws" also allow the state to seize a car if a person is caught trafficking alcohol into areas where alcohol is banned in the state, said Mr Phelps.

"It is an unfair punishment but the law is written in a way that the court has no discretion," said Mr Phelps. "So the court must order the forfeiture if the police establish there has been a connection to a crime like that."
"And the alarming part is – they don't even consider this to be part of the punishment," he continued.
"It's an addition to the criminal proceedings. It is happening all around the country. Western Australia has very similar legislation."
While the issue of criminal property confiscation in minor criminal cases is not ALA's main focus, the ALA has the capacity to branch out and bring such injustices to the attention of law makers and the community, Mr Phelps added.