Joint committee calls for 'special advocates' to defend terror suspects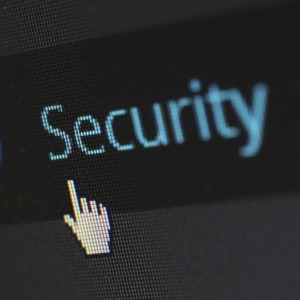 A parliamentary committee has recommended introducing a system of security-cleared lawyers to hear secret evidence.
Under current Australian law, courts can issue a control order to restrict the movement of someone who is suspected of being involved in terrorism-related activity. Control orders can involve tracking devices and restrictions on associations.
The Counter-Terrorism Legislation Amendment Bill (No. 1) 2015 proposes new control order measures, including permitting the courts to review evidence behind closed doors.
The Parliamentary Joint Committee on Intelligence and Security (PJCIS) released a report on Monday recommending that a system of special advocates be introduced as a safeguard.
These security-cleared lawyers would be able to provide advice on redactions and the admissibility of evidence, but would not be able to disclose secret information to other parties, including their clients.
The committee said the system of special advocates should be introduced to parliament as soon as possible but no later than the end of 2016.
Despite this recommendation, PJCIS essentially gave the Turnbull government the green light for the proposed legislation, saying the Bill should be passed even if the 21 recommendations to improve safeguards, oversight and transparency are not accepted.
Law Council of Australia president-elect Fiona McLeod SC said issues remained with the legislation. 
"The Law Council remains concerned that a subject of a control order may not have access to information used against them in a control order proceeding," she said.
Ms McLeod pointed out several potential problems with the proposed system of special advocates and said the idea requires careful consideration by the parliament.
"[The system] must include a minimum set of standards that addresses difficulties encountered with such schemes in other comparable overseas jurisdictions," she said. 
"For example, practical support must be available and adequate funding should be provided without burdening existing legal aid funding."
Ms McLeod said the appointment of the special advocate should be a last resort, where the trial judge is satisfied that no other alternative is available.
The new counter-terrorism Bill will also lower the minimum age of control orders to 14 years of age and allow for monitoring of people to ensure they do not breach the control orders.
Ms McLeod said the proposed monitoring control order regime would involve significant intrusions into the privacy of individuals, potentially unrelated to the subject of a control order. 
"For example, it may impact on monitoring computers in educational institutions where the privacy of many students may be affected," she said. 
"Before a proposed monitoring warrant is issued there must – as a minimum – be a reasonable suspicion that a control order is not being complied with, or that the individual who is the subject of a control order is engaged in terrorist-related activity."
Ms McLeod also raised concerns about a PJCIS recommendation that the test for a preventative detention order (PDO) be lowered. 
"PDOs are a form of imprisonment without charge, trial or conviction, which has always been justified on the basis of an imminent threat to public safety," she said. 
"If the PDO regime is to be retained, it should continue to require the imminence threshold and the terrorist act should be one that is likely to occur, within the next 14 days. Otherwise, a person may be detained without charge on the basis of a mere theoretical possibility that a terrorist act could occur."