Constitutional law increasingly international, says Solicitor-General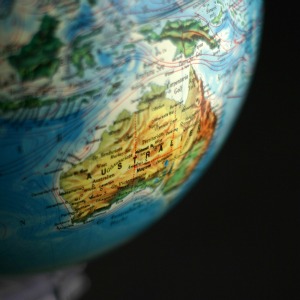 Developments over the past year represent the growing influence of foreign elements in constitutional law, according to the Solicitor-General of Australia.
Justin Gleeson SC gave the address at this year's Constitutional Law Conference dinner on 12 February at Parliament House in Sydney.
In his speech, Mr Gleeson said cases concerning the legality of state actions outside Australia demonstrate that "constitutional law is being drawn into an international framework".
Citing the recent High Court case on offshore detention of asylum seekers on Nauru (Plaintiff M68/2015 v. Minister for Immigration and Border Protection & Ors), Mr Gleeson said Australia was heading in a similar direction to the US.
"M68 illustrates the point made by Justice Stephen Breyer in his 2015 work The Court and the World: American Law and the New Global Realities," said Mr Gleeson.
"Breyer said, of course, that the docket of the US is increasingly filled with what he called foreign cases, cases calling on the court to consider activities of government carried offshore, such as Guantanamo Bay, foreign commerce, foreign threats to national security and so on.
"Not all such cases are constitutional, but all of them have these foreign elements to them. And I think if one observes the High Court's docket, here one can see something similar occurring. M68 has clear foreign elements attached to it. [It asks] very important questions about the power of the executive to act offshore."
Mr Gleeson said another important development in jurisprudence was international challenges of Australian law outside the High Court, such as the plain-packaging dispute between Phillip Morris and the federal government.

There are three separate investor-state dispute proceedings occurring in various arbitral bodies in relation to this legislation.
"And those three proceedings are, if you boil them down, all cases about expropriation or unjust acquisition," said Mr Gleeson.
"And so what I think is incredibly significant about them […] is that the decision of our High Court on a constitutional challenge to a Commonwealth, state or territory law is no longer necessarily the final word on the validity of legislation passed in Australia."
Furthermore, decisions by the Commonwealth executive whether to enter business investment treaties can end up seeing Australian legislative and executive measures challenged in international forums, he continued.
"And these cases can, in theory, see Australian legislation struck down by international panel or if not a substantial award of damages."
Mr Gleeson emphasised that, as Solicitor-General, he was not advocating for or against such treaties.
"The point is simply that our constitutional law in many cases is simply one tool in the kitbag of the well-resourced global litigant and, from the perspective of governments considering passing measures, they now need to assess risk against not just what the High Court might do but what an international tribunal might do if called upon," he said.