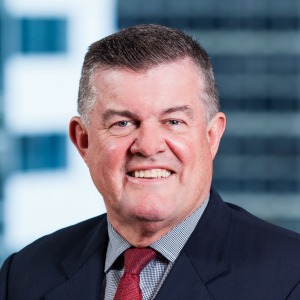 Joining an international legal network is an alternative way for Australian firms unwilling to merge to win more international business, according to Mullins Lawyers' managing partner.
Mullins Lawyers recently joined United Employment Lawyers (UEL), a legal network connecting employers with law firms across the UK, Europe and now Australia.
Speaking with Lawyers Weekly, Mullins Lawyers' managing partner, Curt Schatz (pictured), said the decision to join a network was based on wanting to bring in more business and international clients.
"The UEL is a funnel, if you like, for overseas businesses who want to do business in Australia and who need legal advice here. It's a funnel for the referral of those people to us," he said.
"So, really, it's about getting more business."
When asked if joining a network is an alternative to pursuing an international merger as a way of gaining international exposure, Mr Schatz said "yes".
"Any UK business or company that wants to do business in Australia needs employment law or industrial law advice," he said.
"To get exposure to these types of opportunities you need to be a little bit creative."
Mr Schatz said there are many reasons firms choose not to pursue a merger, including the intricacies and difficulties that come with merging with larger firms.
"We're not really interested in having to merge with firms that are in London or anywhere else, but what we are very interested in doing is providing service in specialist areas to international clients," he said.
"[Joining a network] is a way to get that business without all of the risk of overheads and branding that are associated with becoming national or international."
Mullins Lawyers was invited to join the UEL through one of the firm's employment and industrial relations partners, Alan Strain, who has connections in the UK through his previous work as an employment tribunal judge in Scotland.
Mullins is the only Australian firm in the UEL and hopes to reap the benefits.
"We're the first firm in the southern hemisphere to join the UEL, so we will get preference in terms of those referrals," Mr Schatz said.
"The benefits are two-fold, firstly the employment and industrial relations work that will flow from any overseas-based company that wants to do business in Australia, and secondly if those particular parties have any other legal work they need doing, we'll have a good chance to pick that work up as well."
Mr Schatz said there are no other obligations for Mullins Lawyers to the UEL or other member firms, other than a mutual expectation that referrals would first go to other member firms.
"If we have an Australian company that wants to do business in Europe, part of the UEL arrangement would be that we would tend to favour a European member of the UEL to give the work to them," he said.
"I don't think there's an obligation there, but there's an expectation about that."