Lawyers urge PM to end offshore detention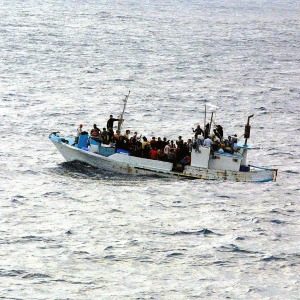 Legal associations and law firms have called on the government to close offshore detention centres in an open letter to the prime minister.
The letter urges the government to allow the 267 asylum seekers affected by the recent High Court decision to stay in Australia and advocates for the relocation of all asylum seekers and refugees in regional processing centres to Australia.
It was signed by more than 40 law firms, representative bodies, legal associations and jurists.
The letter expresses the signatories' concerns that offshore processing centres make it difficult for either Australian or local lawyers to act for asylum seekers, thus undermining a key principle of the rule of law – access to justice.
"The Australian government is deliberately transferring these vulnerable individuals to a place where it is difficult to obtain adequate legal advice," the letter reads.
"Despite our combined advocacy, it remains difficult for Australian lawyers to visit asylum seekers and refugees on Nauru or Manus Island."
Reports that allegations of sexual assault made by asylum seekers were not being properly investigated are also causes for concern, according to the letter.
"We are gravely concerned about sending women and children to places where the Australian government cannot guarantee their protection under the law from physical violence," the letter reads.
Signatories to the letter include the Law Institute of Victoria, the Human Rights Law Centre, the National Association of Community Legal Centres, Julian Burnside QC, Alastair Nicholson QC, Maurice Blackburn Lawyers and Slater and Gordon Lawyers.
Maurice Blackburn, which is representing six of the 267 individuals at risk of being returned to Nauru, initiated the open letter. 
"It is clear that Nauru and Manus Island are not appropriate environments to be sending asylum seekers who have sought our protection," said Maurice Blackburn lawyer Nicki Lees, who led the initiative.
"The urgent need to close regional processing centres on Nauru and Manus Island is a view widely held within the legal community, which the number of signatories to this letter has clearly demonstrated."