Asian buyers a 'big force' in insurance M&A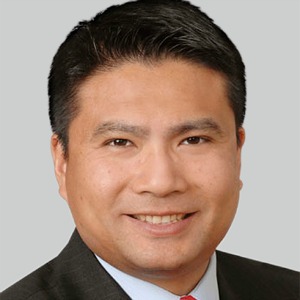 Increased cross-border M&A activity from Asian buyers is changing the global insurance sector, the head of corporate, Asia, at DLA Piper has said.
Speaking at the 2016 Insurance Symposium in Sydney last week, Paul Chen (pictured) said Asian companies have taken a particular shine to overseas assets in the insurance industry in recent years.
"Asian players are coming into the industry in a big force beyond their traditional domestic markets," he said.
"Australia obviously had a very significant and major transaction last year with Nippon Life coming in and acquiring a stake in Australian National Bank's life insurance business," he continued.
Cross-border M&A in the Asia-Pacific region was roughly $315 billion in 2015, with $28 billion coming from within the insurance sector, according to Mr Chen.
In addition to Nippon Life's $2.4 billion deal with NAB, Japanese company Tokio Marine bought HCC Insurance for $7.5 billion and Japan-based Dai-ichi bought US company Protective Life for $5.7 billion.
There is a debate in the US and European insurance industry as to whether new players have a positive or negative influence, said Mr Chen.
"Because this is really a very new development," he continued. "Asian insurers are a little bit more aggressive than some traditional insurance companies and some of them may not understand the regulatory aspects as well as an international insurer that has been in the market for decades."
Asia has different regulations around insurance compared with Australia, the US and Europe, according to Mr Chen.
He added: "On one side there may be dark clouds ahead for the insurance industry in terms of risk. So how do you bring that kind of Asian insurer into the fold and address systematic risk in that way?" 
Alternatively, the impacts of new players could be positive as Asian companies bring fresh ideas and innovation to the industry, Mr Chen continued.
"Insurers from different regions are coming together and learning from each other," said Mr Chen.
What is really driving insurance M&A by Asian players?
Mr Chen said M&A lawyers can benefit from seeing the "bigger picture", including global trends and the motivations of Asian buyers.
"If an M&A lawyer is trying to represent an Asian buyer then it really helps for them to understand the strategy that Asian buyers are implementing when they come into a market like Australia," he said.
One of the factors driving overseas acquisitions by Asian companies was the desire to create a high-profile brand domestically, said Mr Chen.
"Their international strategy is also a little bit of their domestic strategy," he said.
"If they go out there and present themselves as an international insurer that is originating from China, then they think they can actually grow their domestic insurance market better."
Other factors contributing to the push on the buy-side are market access and higher growth prospects in other markets, he continued.
"Also the Chinese government has been requesting that financial services companies diversify their investment portfolios so that's another reason why insurance companies from China at least are looking at investments overseas," he added.
Asian companies are also interested in acquiring deeper technical skills through M&A and Hong Kong, in particular, has been investing in fintech and technology, said Mr Chen.
"[Hong Kong] sees that as their future in terms of being a financial services hub," he said.