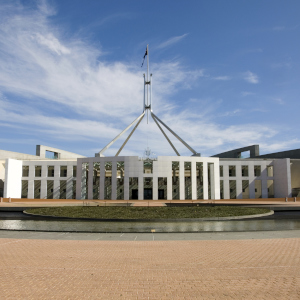 As chief legal advisers to the government, Solicitors-General are often torn between protecting the interests of their client and the interests of the public, according to a UNSW associate professor.  
Solicitors-General are regularly called upon to offer an opinion on politically and legally controversial issues, said UNSW associate professor Gabrielle Appleby at a Constitutional Law Conference in February.
"The Solicitor-General is only resorted to for very difficult legal questions, often where there has been a disagreement amongst other government legal advisers," she said.
"And, of course, [the Solicitor-General] is frequently asked to advise in the field of constitutional law where issues are inherently more likely to be of this type," she continued.
"So what does or should the Solicitor-General do when confronted with this type of deep and genuine legal ambiguity?"
Where there is legal indeterminacy in a matter before the Solicitor-General, there are a number of approaches they can take in providing advice to government, she said.
However, there is little consensus between Solicitors-General and Attorneys-General about which interpretive practice the Solicitor-General should adopt in these situations, according to Ms Appleby.
This issue became apparent during a series of interviews that Ms Appleby conducted with more than 50 current and former Solicitors-General, Attorneys-General, judges and other government legal advisers.
Through this research project, she discovered that many current and former Solicitors-General believe it is important that they provide an opinion on "the congruence between proposed actions and policies and the Solicitor-General's perception of the public interest", said Ms Appleby.

However, there are many other current and former Solicitors-General that hold the opposite view, she continued.
Many of the interviewees said the office of Solicitor-General must offer no opinion on whether legislation is in line with the public interest, or should focus solely on the legal questions and ignore wider implications of policies, she said.  
For example, former South Australian Solicitor-General Chief Justice Chris Kourakis said a Solicitor-General's primary role as counsel for the crown is legal.
"In Australia the Solicitor-General has no capacity to take independent actions in pursuit of the public's interest," he said.
However, many Attorneys-General indicated a preference for a "more aggressively pro-government approach", said Ms Appleby.
For instance, Gareth Evans QC, a former Commonwealth Attorney-General, told Ms Appleby: "In the many twilight areas where you could go one way or the other in terms of the advice, it was the role of the Solicitor-General to do what they possibly could to accommodate the wishes of their client, short of putting themselves in a position of saying something that was totally intellectually disreputable."
Another Attorney-General went even further, saying that on rare occasions he would speak to the Solicitor-General to nudge the advice to government in a different direction, according to Ms Appleby.
"The Attorney-General described this practice as 'a degree of mediation'," she said.
"As a result of these discussions, he said the government 'may have been buttressed by a more strongly worded opinion'."
In her book based on the research called The Role of the Solicitor-General: Negotiating Law, Politics and the Public Interest, Ms Appleby proposes a different framework.
"[In my opinion] the Solicitor-General has two obligations in advising the government when indeterminacy arises," she said.
"First, the Solicitor-General must strive to provide the government with his or her opinion on what the preferable legal position is if at all possible. The Solicitor-General should indicate the strength of that view.
"And, secondly then, when there is still deep indeterminacy, the Solicitor-General must frame his or her opinion by explaining that that opinion is provided in the context of genuine indeterminacy, that there are other equally legitimate views on the position.
"By doing so, the Solicitor-General is signalling to the government that ultimately it's going to be the government's choice to determine whether to pursue the matter if the legal constraints are not determinative."