Law firm IT can do more than simply 'keep the lights on'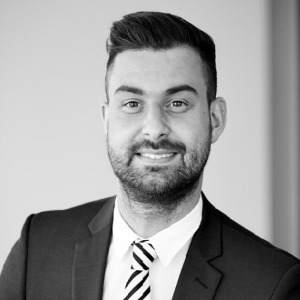 Upgrades in IT systems can eliminate many of the daily maintenance tasks and free up teams to focus on improving efficiency, according to Macpherson Kelley's infrastructure manager.
By moving to flash data storage and using the cloud, IT teams can perform a more strategic role in the business, said Matt Purves (pictured), the firm's national infrastructure manager.
"We are quite a small team, so in the past we were delivering the traditional 'keeping the lights on' type approach," he said.
"Adopting a cloud technology benefited the business and reduced that maintenance overhead. We are not managing IT systems any more. We are looking at IT solutions that can help our staff and our practice groups increase their billables."
While small and mid-level firms have showed some interest in new data storage solutions, many large firms are yet to make the switch, said Mr Purves.
"It is only a matter of time before people start to get on the bandwagon," he added.
As part of the overhaul, Macpherson Kelley has introduced new data protection systems, offsite data storage, disaster recovery, virtual machine management, de-duplication and flash array.
With the new systems, the number of helpdesk requests has dropped 60 per cent, according to Macpherson Kelley.
This gives the IT team time to focus on alternative ways to save staff time by eliminating low-level work. Recent initiatives include implementing electronic signature program, Docusign, and voice recognition software.
Using the cloud also reduces ongoing maintenance costs and frees up the IT budget. "Leveraging those cloud technologies you can turn wish list items into something now which is a necessity," said Mr Purves.
"It is definitely a return on investment," he continued. "You wouldn't necessarily engage the cloud purely for cost savings. It would be more around reducing your internal risk to the business, re-purposing your staff to become more of a business enabler."
However, there are important security implications in adopting cloud technologies, Mr Purves continued.
"Security has been a major concern for us," said Mr Purves. "We decided to dip our toe in the water and, instead of looking at a public cloud offering, we looked at a hosted cloud offering."
A 'hosted cloud offering' is preferable because "we know where the data is – it is not located internationally", added Mr Purves.
Macpherson Kelley's primary data centre is located in its Dandenong office with the Melbourne site hosting back-ups, which will soon be replicated to the cloud.
"Our strategy over the next three to five years, from an IT point of view, is to be 100 per cent in the cloud," said Mr Purves.