Shift in communication enables in-house lawyers to drive change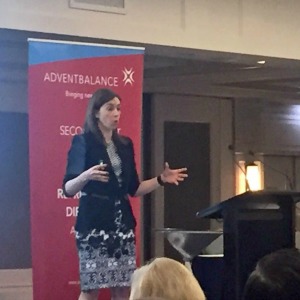 In-house counsel must change their communication techniques if they want to drive change within their organisation, according to the CEO of Emergent Solutions.
Speaking at the ACC Corporate Counsel day in Sydney last week, Holly Ransom, CEO of Emergent Solutions, spoke about how in-house lawyers can drive change within their organisations.
Ms Ransom acknowledged the difficulty that in-house counsel face when trying to knock on management's door and get engagement for whatever it is they're trying to do, such as changing a process or developing a better way of doing things.
Referring to a Ted Talk by Simon Sinek, Mr Ransom said in-house counsel must look at how they go about proposing change and to focus on the why, rather than the what.
"There's been this notion for a decade, or even a couple of decades, that the way we've gone about communicating what we want to do is exactly that – 'what'," she said.
"When we introduce ourselves, when we introduce an idea, when we're pitching our organisation, whatever it might be, we start with 'what'."
Ms Ransom said in-house counsel often pitch ideas by beginning with stating what needs to change and what they want to do over the next 12 months to make that change happen.
"If they have a little bit more time they get into some of the how, the nitty-gritty of how it's going to come together and who they're going to work with, but so rarely do they ever get to the 'why'," she said.
According to Ms Ranson, the 'why' is the most important part.
"The reason that the 'why' part matters so much is because it flicks on the component of the brain that drives behaviour and motivation, and when we're talking about change we're talking about people having to shift their behaviour."
Ms Ransom said if you want people to buy into your idea of change, the ability to be able to harness that part of the brain is absolutely critical.
"We need to invert the way we've been communicating. We need to be starting with the why and work out, instead of starting from the outside and working our way in."
Another point Ms Ransom made was that change doesn't always have to be big, or take a lot of time and resources.
"Sometimes when we think about change, we can place really high bars on what change looks like," she said. "[But] you can create micro conditions to give yourself licence to have a go."
In-house counsel can continue on with business as usual while carving out a small amount of time to devote to driving change, according to Ms Ransom.
"You shouldn't underestimate the power of the things you can create with just a little bit of resourcefulness and a little bit of time."