Rethink needed on mental health disclosure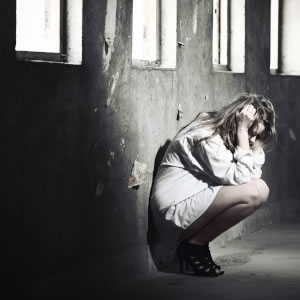 Although lawyers do not have an obligation to disclose severe mental ill health among their peers in most jurisdictions in Australia, one barrister has argued this practice should be questioned. 
Dr Michelle Sharpe, a barrister at Castan Chambers, told Lawyers Weekly that the rules governing the profession should include mental health disclosure policies.
"Given what we are coming to understand about the high rates of mental ill health, it is a sensible question to ask: why don't we have an obligation to disclose?" she said.
"Mental ill health is endemic in the legal profession," she continued.
"Studies in Australia and in the US have revealed that mental ill health strikes down legal practitioners at a much higher rate than any other profession."
In most states in Australia, there is a duty to notify the regulator when a lawyer is not managing their own mental health issues.
However, lawyers currently do not have a positive duty to report on unmanaged mental health issues of fellow practitioners in most states, according to Dr Sharpe.
This contrasts with the medical profession, which is highly regulated in this respect in Australia, said Dr Sharpe.
Dr Sharpe argued that lawyers who are failing to manage serious mental health challenges are unlikely to have the insight needed to report their issues to the regulator.
The regulator may only be made aware once the "behaviour crystallises into a disciplinary complaint", she said.
Victoria is the only jurisdiction in Australia that has addressed this issue, according to Dr Sharpe.
In December 2012 the Legal Services Board in Victoria published a mental health disclosure policy that sought to clarify the circumstances under which lawyers should involve the regulator.
"The regulator is only interested if there is an impact on practice and the mental health issue is not being managed," said Dr Sharpe.
"Many different kinds of mental illness do not impact on practice," she said.
The US has a similarly sophisticated mental illness disclosure policy, according to Dr Sharpe.
"In the US lawyers have a responsibility to work out when someone is not coping or something is wrong," she said.
"They don't rush to notify the regulator. First, they raise it with the lawyer or the lawyer's employer and wait for it to be managed. As a last resort, they will notify the regulator."
The American Bar Association's ethics opinion states that lawyers "cannot be expected to discern when another lawyer suffers from a mental impairment with the precision of, for example, a psychiatrist [but] nonetheless, a lawyer may not shut his eyes to conduct reflecting generally recognised symptoms of impairment (eg, patterns of memory lapse or inexplicable behaviour not typical of the subject lawyer, such as repeated missed deadlines)".
Dr Sharpe said improved regulations in Australia would "underscore the importance of good mental health" and motivate the profession to address these issues directly.
"It is possible that as awareness of, and concern for, mental ill health in the profession grows, that a similar duty may come to exist [in NSW]," said Dr Sharpe.
Dr Sharpe will be delivering a CPD For Me webinar talk, Ethics in a Commercial Environment, on 22 March.