New 'paradigm-shattering' workspace models gain popularity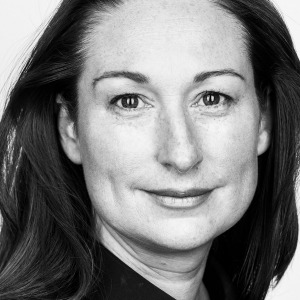 Law firms are challenging traditional business and workplace strategies by increasingly embracing open-plan and shared workspaces, according to Bates Smart workplace strategists.
Speaking with Lawyers Weekly, Bates Smart workplace strategy team members Tamara Young and Kellie Payne (pictured) said firms are increasingly abandoning the traditional office-based layout.
"The idea that an office defines you as a lawyer is something that's under challenge at the moment," Ms Payne said.
"We're getting requests from a myriad of firms to go open plan, or to reduce the number of offices they have."
According to Ms Payne, the legal industry was one of the last to let go of their traditional office-based workspace, and Corrs Chambers Westgarth was the first firm to embrace a fully open-plan office.
"The legal industry was the last to let go but once one team did it and everyone saw how the business has done well as a result, more and more firms are now looking at this way."
By embracing an open-plan work environment, Ms Payne said firms are developing better workplace culture, encouraging collaboration and improving client service.
"What's happening is quite grounding and what we would call paradigm shattering in terms of a business strategy and workplace strategy," she said.
"Firms' new business strategies are to get cross-departmental integration, trying to get different teams to talk to each other and share information to better help their clients and deliver a more integrated service to them."
Ms Payne said some firms still prefer the traditional office layout, but the average office size is decreasing and becoming more consistent.
"Offices are now just the amount of space you need to do your work, there's nothing grandiose or hierarchical about them any more."
Ms Payne said that by eliminating offices, or creating smaller and consistently sized offices, firms can shrink their footprint and lower overheads, which goes hand-in-hand with another visible trend of increasing workplace density.
In 2002 the average law practice allocated 24 square metres per person, but Bates Smart is now receiving briefs from legal practices requesting the allocation of 13.5 square metres per person, according to Ms Payne.
"Since 2002 the density has almost doubled. You've got about half as much space per lawyer in the workplace than they did before and that's because of a move towards collaboration rather than just a cost-saving drive," she said.
The other thing firms are able to do by eliminating or decreasing office size is unlock up to 30 per cent extra floor space to use in a different way, Ms Payne said.
"Firms are changing that saved space in to what we call 'shared spaces' and this is a deliberate part of their business strategy."
Shared spaces include cafe-style kitchen areas, library zones and break-out areas where people can have casual meetings, to encourage collaboration and deeper relationships between staff members and clients.
Bates Smart recently designed the new Sparke Helmore office in Sydney, which Ms Payne said would be described as a hybrid layout with clusters of offices and multi-use shared spaces.
In a release, Sparke Helmore said the firm has moved into a hospitality-style set-up that replaces the traditional old-school model of intimidation and power with a welcoming and collaborative office layout.
Ms Young said: "At Sparke Helmore, one of the key aspects to the design was having the shared cafe break-out space adjacent to reception."
She continued: "In fact, behind reception there's a beautiful transparent screen so whilst you don't get the noise of the cafe you get glimpses into that space. The idea is that the space will be used for more informal client meeting and also obviously by staff."
"So what you're doing is integrating your clients with your staff, the clients feel more at home with the firm, and they're brought a little bit more into the fold so that there's that more intimate relationship with the client," she concluded.