Federal Court launches international arbitration lecture series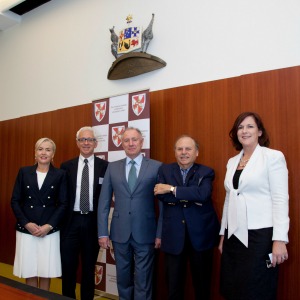 The Federal Court of Australia and the Chartered Institute of Arbitrators (CIArb) are partnering up to run a lecture program on international arbitration.
The two-year lecture and seminar program is aimed at promoting international arbitration as the suitable method to resolve commercial disputes and proving Australia is an attractive neutral resolution venue in the Asia Pacific.
"We are pleased to partner with the CIArb of Australia to deliver a high-quality program," said Chief Justice James Allsop.
"How well any particular jurisdiction deals with international commercial arbitration, and so serves the international community, is dependent upon the quality and qualities of its commercial courts and its arbitrators."
CIArb Australia vice-president Caroline Kenny QC said the partnership would promote Australia's arbitration expertise in the Asia-Pacific region.
"This is an opportunity for Australian lawyers to tap into the lucrative market worth billions of dollars," she said.
The first seminar, which took place on 22 March, focused on how national courts complement arbitration and thus how form an integral part of the arbitral process.
Left to right: Caroline Kenny QC (CIArb Australia Vice President), Prof Jeffrey Waincymer (Monash University Law), Justice John Middleton (Federal Court of Australia), Neil Kaplan CBE QC SBS (Hong Kong International Arbitration Centre) and Julie Soars (NSW Bar)