Power balance shifts between buyers and sellers in M&A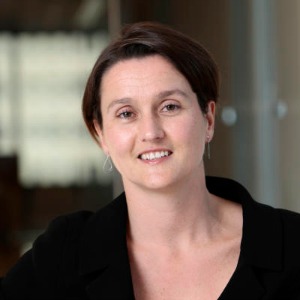 Australian deals continue to offer favourable deal terms to buyers compared with offshore deal terms, according to a report by King & Wood Mallesons.
KWM's DealTrends report found that companies making acquisitions in Australia tended to have an advantage, while only a few key deal terms favoured sellers.
For instance, the increase in the use of Material Adverse Change conditions last year was sustained for a second year running, at 52 per cent of the deals, according to KWM.
Over the past five years, the acceptance by sellers to stand behind their management accounts data has grown more than 50 per cent, the firm said.
The inclusion of buyer protections under which the seller gives some level of assurance on compliance with relevant anti-bribery and corruption legislation, has nearly doubled over the past three years, according to KWM.
Buyers are also managing to achieve indemnity protection on key issues, the firm stated.
"There are some key deal terms on which there is a commercially accepted market range globally, excepting China and certain parts of Asia," said KWM partner Ros Anderson (pictured).
"However, there remain key differences in deal outcomes between different countries. Knowing what these issues are going to be, and preparing an appropriate strategy for dealing, can make all the difference in keeping a sale process on track or keeping a bid competitive."
While buyers were profiting from favourable conditions, the data did also reveal a swing in favour of the seller on a few key deal terms, according to KWM.
Sellers have been increasingly able to secure deposits from buyers, especially in competitive sale processes.
There has also been a decrease in the median cap on seller's liability, compared with the previous four years.
For the fifth year in a row there was a steady increase in use of warranty and indemnity insurance to 37 per cent, from just 15 per cent five years ago.
"Although not as common as in Europe, competitive sale processes are prevalent for deal values over $100 million," said co-author and KWM senior associate Matt Coull.
"As you would expect, the deal outcomes are less favourable to buyers, who take on additional risk to secure the asset."
He added: "Take-up of warranty and indemnity insurance is not only high generally in Australia, it is also high in both cross-border deals and in competitive sale processes run out of Australia, so offshore counter-parties who are likely to be less familiar with this structure need to be across how this works and where the gaps are."
KWM's DealTrends report also found that the median private M&A deal value more than doubled in 2015.
"The Australian private M&A market remains very active," said Ms Anderson.
Sectors that performed strongly for deal flow included industrials, consumer and health. 
Real estate, construction and infrastructure and telecommunications, media and technology made up a larger proportion of deals than in the last couple of years, and agribusiness deals jumped from the previous year.