Infrastructure M&A builds up speed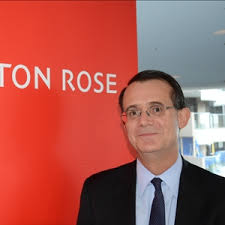 A push towards privatisation and the growing availability of capital have made infrastructure one of the "hottest" sectors for M&A, according to the Australian head of Norton Rose Fulbright.
Adrian Ahern, Australian chairman for the global firm, told Lawyers Weekly that infrastructure had seen the highest M&A activity of any sector in recent times.
Both privatisations and secondary sales – where privatised assets were on-sold, for example – are causing the market "to be very busy at the moment", he said.
In particular, he pointed to the move by several state governments towards selling off assets, including the NSW government's recent sale of TransGrid.
This $10 billion acquisition, for which Norton Rose Fulbright advised two of the equity participants in the buyer's consortium, was recently recognised at the IJ Global Asia Pacific awards as the best M&A deal of the year.
The West Australian government is also pursuing a privatisation agenda, though Mr Ahern warned its scope may depend on the outcome of a state election next year.
"It is partly political and we always need to watch what's happening in elections, particularly at a state level," he said.
Another driver of infrastructure activity is the large amount of capital currently available for infrastructure investment.
"From a buyer point of view, both globally and locally, there are significant funds for the acquisition of infrastructure or significant number of funds that are looking for investments in infrastructure," he said.
"There's plenty of money around looking for good assets."
The demand is coming primarily from Australian and overseas super funds – including Canadian entities – as well as sovereign wealth funds.
"As the pool of superannuation funds grows around the world, particularly in Western countries, we're seeing more and more money available for acquisitions," he said.
However, other sectors are also seeing a rise in activity, including the IT sector, where deals may be modest but their number is plentiful.
"The deals in the IT sector are often quite small – they could be in the $5, $10, $15 million dollar range – but there's a lot of activity in buying and selling in the IT sector at the moment," Mr Ahern said.
Private equity is also active at the moment, particularly with off-shore funds looking to buy into Australia, according to NRF Australia's head of corporate Richard Lewis.
"That was probably triggered partly by the de-valuation of the Aussie dollar," Mr Lewis said. "In the last 12 months, with the Aussie dollar depreciating, the US dollar denominated funds have found Australia particularly attractive."
Examining trends in the M&A space, Mr Lewis also pointed to the increasingly global nature of transactions involving Australian lawyers.
"What I've noticed in the last five years is a much bigger proportion of the transactions we're advising on involve foreign parties and cross-border deals," he said.
"At the moment, I'm working on six transactions and five of them have cross-border elements."
In his view, global firms have an edge over their national rivals in competing for work with a cross-border dimension.
"I have no doubt we won that role partly because we have great contacts with potential buyers in Asia but also because we can run that transaction alongside our Asian offices," he said.
Mr Ahern agreed that global firms were increasingly in demand from clients in large cross-border transactions, citing the international connections and worldwide knowledge base as major pull factors.
"Where there's a cross-border aspect to a deal, almost in every case, clients would prefer to use a global firm to assist them with the cross-border aspects," he said.
NRF has been involved in a number of major cross-border deals in the past year, including the $2 billion Crown Castle telecommunications acquisition, the $165 million Wetar Copper project, the multi-billion dollar port project in Jakarta and the refinancing of the Singapore Sports Hub PPP. Each of these deals also won recognition at the IJ Global Asia Pacific awards.