Firms urged to go 'beyond being problem solvers'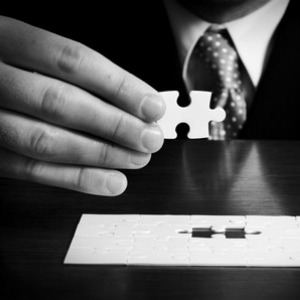 Lawyers should increasingly be looking to play a strategic role in their clients' companies, instead of just advising the legal teams, the outgoing head of DibbsBarker has said.
Alan McArthur, who recently announced he would be stepping down as managing partner after eight years at DibbsBarker, told Lawyers Weekly that firms need to expand their role beyond legal advice.
"The challenge I keep putting to partners and staff is that we don't want to go in [to clients] and just talk to the lawyers: we should be asked to talk to the head of strategy," he said.
"We need to be able to offer a consulting set of services that mean we can deliver real value above and beyond just being the problem solvers."
He suggested part of DibbsBarker's success at growing its life sciences practice group – which now includes high-profile clients like Cochlear and ResMed – was offering strategic advice as well as legal assistance.
Yet many lawyers have been slow to recognise the broader role they could play for clients, Mr McArthur suggested.
"Unfortunately, that's always been a problem for lawyers – they tend to be focused on the problems, not on the opportunity," he said.
"I think that's why a lot of the profession has struggled with some of the changes and the shake-up of the market."
Over the course of his career, Mr McArthur has taken on a leading role at five different firms, including Sydney managing partner of Minter Ellison, CEO of Simpson Grierson, and managing partner of Finlaysons and MacPhillamy Cummins & Gibson.
Reflecting on his time at DibbsBarker, he pointed to the 2008 break-up of its federal structure – then known as Dibbs Abbott Stillman – as a key turning point for the firm.
"The federation itself had very few common clients; it called itself national but it didn't have an agreed strategy, and it didn't have a view on what it was investing in terms of differentiating itself or on delivering value to clients," he said.
"It was about saying, 'OK, we're either going to join up on strategy or you're going to go your own way – there's no half-way house. If this is just a platform for you to conduct your own practice, then there's no room for you'."
From there, the DibbsBarker strategy has been about "becoming a dominant player in a couple of segments", including key industry brands like life sciences, healthcare and property.
"We were a broad-based differentiated business with a broad base with a lot of offices but no real clarity around what we're going to be fantastic at," he said. 
"We've now said we're going to redesign our business so that we can be the best we can be in the areas we chose to compete, which means we've got to have the best systems and processes and the best clients."
He pointed to the development of a positive, team-based culture at DibbsBarker as one of his key achievements, emphasising the importance of reward systems that recognise team efforts.
As part of this culture, he has pushed for the development of future leaders within the firm, who have been provided with leadership and business training.
"We've chosen not to go out and recruit the narcissists that will bugger up our culture," he said. "We've tended to take the view that we want to build up people that own the culture and are prepared to invest in it and believe in it."
While Mr McArthur was unsure what the future held for him, he suggested he had enough experience "to know when it's time to go".
"I've been here eight years and that was a bit longer than expected – but it's because there's been plenty to do and interesting things to keep me entertained and happy," he said.
"Now it's time to roll up the sleeves and think about what's next."