'Free and open' legal market a boon to Aussie lawyers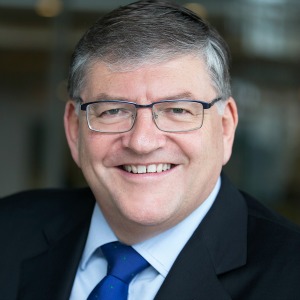 Australia has one of the world's most open legal markets, with the influx of foreign lawyers helping to globalise the Australian profession and improve local practices, the president of the Law Council of Australia has said.
Speaking with Lawyers Weekly, LCA president Stuart Clark (pictured) said: "Australia has the freest, the most open legal market in the world, and it has been of huge benefit to the Australian legal profession."
While Mr Clark acknowledged that describing an open market as beneficial may sound "counter-intuitive" to some, he stood firmly behind his position.
"Getting foreign lawyers into the legal market here has really helped the globalisation of the Australian profession," Mr Clark said.
When he started to practice law in 1981, Mr Clark said there was very little international law practised by most Australian lawyers.
"By allowing foreign lawyers to come into Australia and work with us, we have learned how to be international lawyers and we've learned how to be global lawyers."
As a result of employing international lawyers at Australian firms, local lawyers are also learning new skills, gaining insight and building relationships, according to Mr Clark.
"They're upskilling us, they're globalising us and they're also making it easier for us to go out into the market place and win work."
Looking at the financial side, Mr Clark said any work lost to foreign lawyers was more than counter-balanced by the amount of work won by Australian lawyers overseas.
"If you look at the actual hard dollars, then yes: foreign lawyers have come into the market and have earned money from the Australian market. But the rate of increase of our exports way outstrips the rate of increase of our imports in terms of legal services."
Role reversal
As the council continues to support liberalisation of the legal market at home, Mr Clark is also working to ensure that Australian lawyers have access to foreign markets.
"If you look at the three big financial free trade agreements, Korea, Japan and China, all of them have services chapters and all of them provide for the opening up of those foreign legal markets to Australian lawyers," he said.
Mr Clark has recently visited Seoul, Tokyo and Beijing to speak with the local law societies and governments about breaking down the barriers that prevent Australian lawyers going and working in those jurisdictions.
"We're saying to them, 'it is important for you that you open your legal market', and then we point to all the benefits that have flowed in Australia."
"Then we raise with them specific issues and some of the unreasonable restrictions that they're imposing on us, and we're getting progress. They're saying 'we accept that and we will review it'."
Mr Clark acknowledged the potential risks involved in working in jurisdictions where lawyers are not granted the same protections as in Australia.
Where such issues were a concern, he said the LCA has raised the question with their overseas counterparts directly.
"When we speak to a foreign government or a foreign group of lawyers in relation to human rights issues, we approach it on the basis that we consider ourselves to be friends," he said.
"We consider ourselves to have good relationships, but sometimes friends have to raise issues."
In relation to China specifically, Mr Clark said the Chinese government increasingly recognised that the rule of law is critical to the development of the economy.
"Unless you have a level of confidence in a country's legal system, you won't invest in it."
He said: "The Chinese government is very keen to improve the court system, to improve transparency, to improve consistency of decisions."