Firms, MPs could be exposed to cyber security liability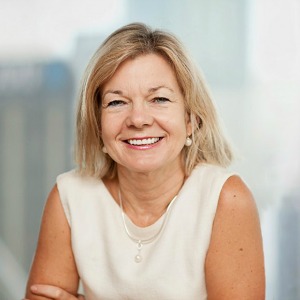 Professional services firms, including legal, are now expected to take proactive steps to protect themselves from cyber attacks or risk liability exposure, lawyers have warned.
At a recent meeting, Clyde & Co partner Jenny Thornton (pictured) and senior associates Tim Searle and Steven Donley told Lawyers Weekly that the standard of care expected of companies in relation to cyber threats was increasingly high.
"Your standard of care 12 months ago, 18 months ago or two years ago, is very different to what the appropriate standard is now," Ms Thornton said.
She suggested the firm had seen an uptick in claims for cyber breaches, citing an example where a hacker intercepted a client's emails to their accountant and then forged a reply to authorise a trust account transfer.
As these attacks become more commonplace, however, she warned both companies and law firms would be held to increasingly stringent standards.
"From a professional's point of view – including from a law firm's point of view – we are now having to upgrade our systems to deal with these issues," she said.
"It won't be sufficient now just to have an email from clients authorising transfer of trust funds."
As a minimum, she recommended firms encourage face-to-face meetings to establish the clients identify and discuss sensitive information.
In addition, firms should introduce authorisation passwords or security questions for any authorisations, establish confidential storage systems that are disconnected from networks, and double-check email authorisations via alternative means of communication.
"If you're not introducing those systems – the double-checks or triple-checks – you may be considered negligent, under your PI insurance or to the client," she warned.
This increased responsibility is partly due to growing awareness of cyber attacks, Mr Searle suggested.
While it may once have been hard to anticipate a threat, the growing number of attacks have provided companies an insight into potential dangers.
"The criminals are getting more sophisticated but they're developing recognisable streams of attack," Mr Searle said.
"It's quite exciting – for the first time, we can see where it's all heading."
In particular, he suggested insurance companies were increasingly updating their professional indemnity policies to account for cyber attacks – which, in turn, often created new obligations for firms to meet that policy criteria.
The expected standard of care has also changed as regulators provide wider community information around cyber threats, Mr Donley said.
He pointed to ASIC's Cyber resilience: Health check report released in March last year, which provided a checklist for companies seeking to protect their technology systems.
At the same time, Ms Thornton warned directors and officers, including managing partners, may be exposed to personal liability for cyber breaches in future.
"The one thing we haven't seen, but I'm expecting, is directors' and officers' claims," she said.
"I think there is potentially exposure for directors, making sure their companies have enough cyber resilience."
As an example, she explained, if a company's share value crashed as a result of a cyber attack, the directors could theoretically find themselves on the hook for not taking steps to prevent the hack.
"We haven't seen any of those yet but that would be a worry, both for managing partners of law firms, or accounting firms, but also directors of companies," she said.