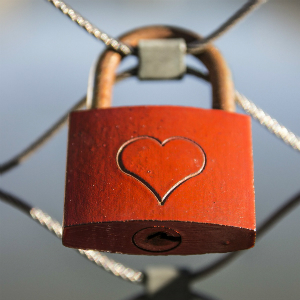 The government has released its response to the Productivity Commission's Access to Justice Arrangements report, but community groups have expressed disappointment at the promised funding.
In 2014, the Productivity Commission released its landmark Access to Justice Arrangements report, which included 83 recommendations to improve accessibility to the civil justice system.
The government, which released its response last week, has responded to 16 recommendations and made a number of funding commitments, including $1.6 billion for legal aid commissions and community legal centres through the National Partnership Agreement.
Citing a "tight fiscal environment", Attorney-General George Brandis QC said the government was "doing what it [could]" to increase funding levels, including a $15 million legal assistance boost under the Women's Safety Package and the restoration of $25 million in funding to the legal assistance sector.
However, National Legal Aid has described the government's response to the landmark report as "disappointing", warning it will do little to narrow the justice gap facing struggling Australian families.
"[The Commission] recommended an immediate injection of $200 million p.a. into the legal assistance sector – with $120 million of that coming from the Commonwealth government," chair of National Legal Aid Suzan Cox said.
"The Commonwealth has not adopted that recommendation and, as a result, many disadvantaged Australians will continue to be denied proper access to legal assistance."
She warned that withholding funding for fiscal concerns was unlikely to save money in the long term.
"However, not providing legal assistance in these instances can be a false economy as the costs of unresolved problems are often shifted to other areas of government spending such as healthcare, housing and child protection," Ms Cox added.
The government's National Partnership Agreement has also attracted criticism from the sector.
In March, community lawyers from across Australia wrote an open letter to the Council of Australian Governments (COAG), calling for a "collective government response to ensure disadvantaged Australians have equal access to legal assistance services, no matter where they live".
The National Association of Community Legal Centres (NACLC) warned that losses of $34.83 million to sector funding would result directly from the government's National Partnership Agreement on Legal Assistance (NPA) initiative.
Under this scheme, the NACLC said the sector would suffer cuts equivalent to 30 per cent over a three-year period, from 2017 to 2020.
The letter stated: "Without resolution of this very problematic financial outlook, State and Territory governments will be left to bear the political risk of implementing a reduction in service availability that also has resource implications for other State/Territory funded services."
NACLC Chair Rosslyn Monro said the NPA would worsen access to justice barriers for ordinary Australians.
"Not only does the NPA compound the inequity in the access to justice for ordinary Australians between jurisdictions, it fails to provide a mechanism to agree appropriate arrangements for current and future government investment in essential community legal services," Ms Monro said.
"Unlike other Commonwealth and State partnerships, this NPA is silent about State and Territory contributions.
The NPA's impact has also been characterised as a "funding cliff" for CLCs in the April edition of the Law Society of NSW journal.
In contrast, the Attorney-General's department has held the negotiation of the NPA up as an example of one of the government's "most substantial achievements".
"This significant reform introduced collaborative service planning arrangements and a new funding allocation model based on relative legal need," Mr Brandis said in a statement last week.
According to the government response, $1.6 billion of federal money has been allocated over five years for legal aid commissions and CLCs under the NPA.
The funding will be made available through both the NPA with the states and direct funding agreements with Indigenous legal assistance providers.
Mr Brandis explained that the government would "continue to work collaboratively with all stakeholders to enhance the accessibility of high-quality legal assistance."
The approaches outlined in the government's official seven-page response canvasses projects at various stages of implementation and position statements about the existing legal framework as at 4 April.