Family law practice enters online territory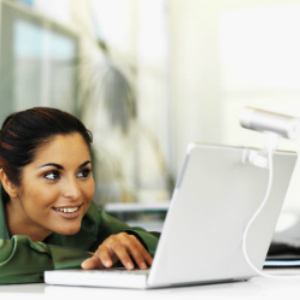 Online legal service offerings are no longer the exclusive territory of commercial transactional law, with one new firm taking its national family law services virtual.
In the view of lawyer Chrissy Leontios, it is time private family lawyers embrace the virtual delivery of legal services in the same way as their commercial and transactional counterparts.
"There are a number of virtual law firms in Australia but they are predominantly commercial with transactional type of work. There is nothing in family or criminal law in the private sphere, community legal centres [CLCs] do it but not private firms," Ms Leontios said.
The north Queensland-based family dispute resolution practitioner believes that a greater focus on mediation-type family law services delivered online, can help capture a wider clientele and promote access to justice across Australia.
"In respect to family law, practitioners generally wouldn't [operate virtually] because there is the litigation aspect to family law. But with my practice, I'm trying to steer away from litigating matters and focus on mediation, roundtable negotiations or collaborative practice," Ms Leontios said.
"The virtual services will allow people in rural and remote communities to access a lawyer or a mediator or a collaborative practitioner from wherever they are using cloud technology, Zoom and telephone as well, whatever can service them in their community," she said.  
Ms Leontios is the principal of new firm CLEON Legal & Mediation Services, which launched last month.
Her practice will focus on family, criminal and prisoner law, and also draw on her skills as a family mediator, with the offer of family mediations being conducted in person, via the telephone, and via video-link.
"In order to grow the service and to make it available to as many people as possible, particularly for self-represented people, I'm offering to do more virtual work to have a wider clientele and service more people in Australia," Ms Leontios said.
"I want to be based Australia-wide because family law is Commonwealth-based legislation. I am hoping that 80 per cent of my services will be conducted virtually and 20 per cent will be based here in Townsville and Magnetic Island."
Ms Leontios moved to Townsville from Sydney two years ago. During her time working in the region, she noticed a need for legal practitioners with specialist training in domestic and family violence and child development specifically.
"I am trained in domestic and family violence and child development whereas the majority of family lawyers in north Queensland aren't. There are no services in north Queensland, for example, that are offering virtual services, so they're just not as dynamic […]; they are very 'black letter law' types and not being innovative in meeting the needs of clients," Ms Leontios said.
Fees from private mediations and collaborative practice will help fund over-the-phone pro bono family law services offered by CLEON once a month. An important demographic for the new firm's services will also be self-represented litigants and those individuals who fail to meet legal aid merit tests, Ms Leontios said.
"I am also interested in assisting those clients who choose or have no funds to go to court represented but need assistance from a lawyer," she said.
"My fees are going to be reasonable, primarily to create or facilitate access to justice in the way that I want and give me autonomy in my career and that's primarily the driver for me to set up this venture."