Open-plan offices lead to increased stress levels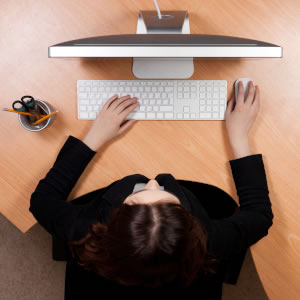 While many law firms are embracing open-plan offices in a bid to improve collaboration, one consultant has said they induce increased levels of stress on workers.
Speaking with Lawyers Weekly, Fortinberry Murray principal Bob Murray, who specialises in human science, said that open-plan layouts are not a good idea, especially in law firms.
While Mr Murray admitted that lawyers may at first seem excited about their new office set-ups, he said that once they are settled in, people will reject it.
"It's sort of like the placebo effect; every time you put in something new people get excited. So a new workplace comes in and everyone thinks this is the start of something great, and it isn't," Mr Murray said.
"They find they can overhear people's conversations, particularly one-sided conversations, which to the human mind is incredibly stressing."
Further to this, he said, lawyers often feel that they have no privacy and that they can't concentrate on their work because they're always being disrupted.
To date, not many law firms have embraced activity-based workplaces or 'hot desking', layouts which Mr Murray believes are even more damaging.
"In the activity-based workplace you have even less space, no one has a private area at all because you have a hot desking thing where everyone's supposed to put all their goodies in their own locker," he said.
"To the human mind, that is the firms saying 'I don't want you, I don't need you', and so everyone feels as though they're in for the chop."
He continued: "From the psychological point of view, they don't make sense, put it that way."
Further to this, Mr Murray said that while Millennials are keen on open-plan layouts and the so-called benefits that come with it, such as flexibility and working remotely, what they often don't realise is that the company does it to benefit itself, not the employees.
"At first the younger people were really, really keen on open plan, just as they were originally very, very keen on having work flexibility," he said.
"Everyone says 'you'll get to work from home, won't that be absolutely splendid?' and they don't realise that what's actually happening is that they're now subsidising their employer because their house becomes the office space which the employer doesn't have to rent."