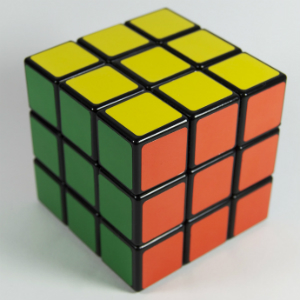 While a pyramid structure is the traditional business foundation for most established law firms, one lawyer believes a 'square model' offers a better way of doing business.
According to LegalVision co-founder and general counsel Ursula Hogben, most firms are structured around supporting partners, with all other business functions oriented around these top-level staff.
"A traditional law firm is built on partners earning a lot of money," she said. "It's literally a pyramid shape where the people at the top earn the money. That works really well for motivating, partnering and retaining those key people, but it doesn't work so well for other people in the business or for clients in terms of pricing."
According to Ms Hogben, the alternative is a square business model that places core teams on equal footing.
"We've got four quadrants of a square and they are all equally important. It means people just do what they are best at," she said.
"A perfect business has marketing, sales, product and operations...Traditional law has this concept of 'the fee earners' and 'the non-fee earners' and there's a clear hierarchy. We wouldn't be where we are if each of our four quadrants wasn't really strong and really respected."
Under this model, different functions are carried out by specialists who have equally important roles.
"For example, marketing is done by our marketing people, who are great. Client intake is done by our client care team - they've all got law degrees but their job is not to be lawyers, their job is to give new clients a great experience. We have a tech team as well, which is focused on innovation and development.
"Then the legal work goes to lawyers. We hire lawyers who just want to focus on legal work and that's what they love – not marketing, not sales, not office politics, just great legal work," Ms Hogben said.
Together with CEO Lachlan McKnight and CTO Evan Tait-Styles, Ms Hogben founded LegalVision with the intention of shaking-up the traditional law firm model.
"We started the law firm like a business, not a law firm. LegalVision actually has a square model rather than a triangle," she said.
As part of this approach, she believes that a culture of workplace democracy fosters better business.
"I do think this spirit of respect and equality is through the whole firm, which is great," she said.
LegalVision has also adopted a flexible structure for its staff and clients. While most of the firm's lawyers work in the head office based in Sydney, a third of legal staff work remotely. Its business lawyers primarily service clients online.
"We have a few different things we do to ensure that everyone has access to the same materials, understands how businesses and processes work and also that they feel connected and part of the team," Ms Hogben said.
"For me, leading a legal team [requires] a strong focus on legal quality and also that the team is happy."