Australia ranked 10th globally for rule of law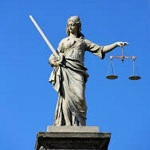 A new online tool created by LexisNexis allows legal bodies and corporates to measure the strength of the rule of law in nations around the world.
The LexisNexis Rule of Law Impact Tracker shows how legal systems in 102 countries around the world measure up against 44 rule of law indicators.
Australia was rated at 10th position, scoring 80 per cent on the index.
The analysis shows Denmark has the most robust legal system, scoring 87 per cent, while Norway, Sweden, Finland, the Netherlands, New Zealand, Austria, Germany and Singapore rounded out the top 10.
By contrast, Venezuela ranked lowest, scoring just 32 per cent on the index. Afghanistan, Zimbabwe, Cambodia and Pakistan all also scored below 40 per cent, placing them at the bottom of the scale.
The tracker also allows users to measure the correlation between economic and social indicators and rule of law, identifying five key indicators: GDP per capita, child mortality, homicide rates, levels of corruption and life expectancy.
According to an analysis by LexisNexis, a 10 per cent increase in the global mean score for rule of law would boost GDP per capita by $7,000 per person, push child mortality from 24 to 16 per 1,000, decrease crime by 30 per cent and increase the average life expectancy by more than two years.
In creating the tracker, the company drew on data from the World Bank, Transparency International and the World Justice Project, which interviewed more than 100,000 citizens and experts to create its rule of law rankings.
LexisNexis Legal & Professional CEO Mike Walsh said rule of law underpins both business and civil society.
"The rule of law provides the foundation for how we live, the freedoms we have, and the degree of security that we enjoy," he said.
"International companies also know that strong rule of law is crucial for doing business."