'Culture fit' hiring may cross discrimination lines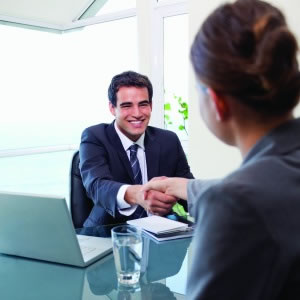 Law firms that use culture fit as a criteria for recruitment may in some cases be discriminating on the basis of social origins, a legal academic has warned.
Angelo Capuano, a PHD candidate at the University of Monash, recently published an article in the UNSW Law Journal exploring the meaning of 'social origin discrimination' as it is used within legislation, including the Fair Work Act.
Under the Act, Australian employers are prohibited from discriminating against job seekers on the basis of social origin unless these criteria reflects the inherent or essential requirements of the job.
In the course of his research, Mr Capuano concluded that an important element of social origin discrimination is class, which is measured by a person's cultural capital.
According to Mr Capuano, cultural capital includes a person's tastes, hobbies, accent, knowledge and mannerisms, among other factors.
"These forms of 'cultural capital' are strongly linked to, and reflective of, a person's social origins because they tend to be cultivated during upbringing," he said.
However, these criteria are similar to the factors that professional firms – including law firms – often use to assess the 'culture fit' of a new hire.
"It would appear to be the case that the criteria which make up cultural fit in some cases reflect a person's social origins," he said.
"That's when I think social origin discrimination is an issue in Australian workplaces."
In some cases, cultural fit is assessed based on how much a candidate is liked or how likely they are to 'fit in' with other workers – yet this can also give rise to social origin discrimination, he warned.
"Studies also show that we like people very much like ourselves […] so likeability can be measured by reference to similarities in a person's cultural capital," he said.
As a result, firms need to be careful in their approach to using 'cultural fit' as a hiring criterion.
Mr Capuano emphasised that firms may define culture fit in different ways that may not necessarily reference cultural capital.
"The problem is complex, because it depends on the way an employer measures cultural fit and the criteria the employer uses," he said.
Moreover, he acknowledged situations where a candidate's cultural capital – such as their hobby, tastes or interests – may be an inherent or essential requirement of the job.
Nonetheless, he suggested his research helped clarify the link between social origin discrimination and cultural capital.
"Understandably, employers may not have properly understood their obligations not to discriminate on the basis of 'social origin'," he said.
"My article proposes a coherent meaning of 'social origin', and it clarifies what conduct is likely to constitute 'social origin' discrimination.
"The issue is complex. However, it is important to ask the question whether basing hiring decisions on 'cultural fit' may in some cases constitute unlawful discrimination on the basis of 'social origin'."