Law school admission test introduced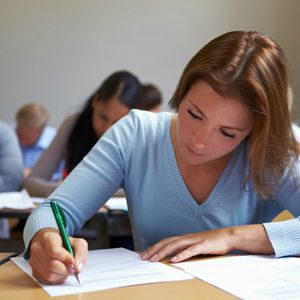 UNSW has introduced a Law Admission Test to uncover a more rounded view of applicants' aptitudes and skills for the Undergraduate Law dual degree programs.
"We are broadening our assessment of applicants for the Undergraduate Law dual degree programs," the UNSW website reads.
"We are introducing a new test, the Law Admission Test or 'LAT', to give you the opportunity to demonstrate your suitability for the Law program and allow us to better assess applicants."
Together with their ATAR or academic result, applicants' LAT results will determine their acceptance into the programs.
"It is designed to assess aptitudes and skills that are critical to success in the Law program including critical thinking and analysis, and organising and expressing ideas in a clear and fluent way," the UNSW website reads.
All domestic applicants wanting to study an Undergraduate Law dual degree program at UNSW in 2017 will need to sit the LAT on 26 September 2016 in Sydney, Canberra, Armidale or Dubbo.
This includes those enrolled in their final year of secondary schooling, those who have already completed their secondary schooling, those who are studying at another university and wish to apply to transfer to Law, and year 11 students who wish to sit the LAT prior to their HSC year to apply for Law in 2018.
Applicants will have two hours to complete the test, which will consist of two questions requiring written responses.
Indigenous students undertaking the Pre-Law Program at UNSW will not be required to sit the LAT as they are assessed under multiple criteria in the Pre-Law Program.