Short-term mindset holding back firms in Asia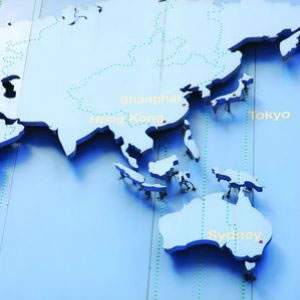 Australian firms need to re-think their strategy in Asia as opportunities in the region for legal services continue to expand, a new report has found.
The Growing Asia's knowledge economies report interviewed Australian professionals in Singapore, Indonesia, Korea and Japan and identified key opportunities and roadblocks in Asia for professional services firms.
The study – compiled by Asialink Business and commissioned by Austrade – found that substantial opportunities existed for Australian professional firms, especially in management consultancy and law, to export services to the Asian region.
It highlighted that Australia's service sector exports to Asia are growing yearly by 9 per cent, compared to 3.8 per cent to the rest of the world.
The report pointed to the recent conclusion of several free trade agreements – including the Trans-Pacific Partnership, Korea-Australia Free Trade Agreement and Japan-Australia Economic Partnership Agreement – which are expected to open those markets to foreign lawyers.
However, the report warned firms should act quickly to capitalise on these treaties, with competition intensifying from not just Britain and the US, but Europe, Canada, Russia and China. 
"The longer Australian firms wait to enter the Asian market, the more difficult it will be to do so and the less likely they will be able to enjoy the advantages of fewer competitors," the report said.
One potential growth area identified by the study was the establishment of niche practices with highly specialised expertise.
"Legal firms in particular, even when part of a global alliance, said they had been able to enter a market and establish a strong presence by focusing first on particular sectors," the report said.
"This often involved leveraging off Australia's commodities exporting industries, including resources, mining and agribusiness, which generate demand for niche services in Asia. In some markets, including Indonesia, Australia's particular expertise in public-private partnership infrastructure projects is also a much sought after specialty area."
Expertise offered by Australian law firms was well-regarded across Asia, the report found, but more could be done to build on this strength.
"The consensus across the four markets and two sub-sectors was that 'being Australian' does not provide an automatic advantage. Rather, a firm needs to have a developed capability, particularly in a niche area, with which it can build its reputation through relationships, clients and its talent," it said.
Key barriers facing Australian legal firms in the region included navigating local regulation, legal restrictions on business models, lack of government relationships, difficulty acquiring local clients and competitors with stronger brand recognition.
To overcome these obstacles, the report urged firms to develop a long-term strategy that focused on relationship-building, rather than merely capitalising on short-term activity.
"There is a lack of recognition of the importance of demonstrating a commitment to stay to both prospective clients and competitors. Such short termism is often detrimental to a business' ability to build strong connections in a market and ultimately limits its growth potential."
In particular, the fly-in, fly-out model was regarded as "no longer a viable option" for servicing Singapore, Korea and Japan.
"Although it tended to still occur in Indonesia, a permanent local presence in the market was becoming preferred among clients," the report said.
Similarly, the report encouraged firms to be less risk averse in their approach to Asian opportunities.
"Some participants suggested Australians often wanted everything to be 'served on a platter' or could be unwilling to take a risk for an opportunity," the study said.
"Risk aversion was particularly prevalent in relation to Indonesia, with some legal participants suggesting that Australian law firms often put Indonesia into 'the too-hard basket', despite its great business potential."
Overall, the report concluded that firms needed "a change in mindset" to move into Asian markets.
Law Council of Australia president Stuart Clark, who has long championed opening foreign legal markets to Australian lawyers, spoke at the launch of the report this week.
"The Australian legal profession is well-regarded for its legal expertise and record of establishing collaborative and mutually beneficial business relationships with lawyers in Asia," he said.