Verein model simply 'network by any other name'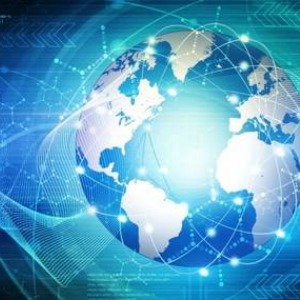 The former head of Lex Mundi has defended the legal network as a model of global expansion against criticisms from the chair of swiss verein Dentons.
Stephen McGarry, founder of Lex Mundi and World Services Group, and president of the Association of International Law Firm Networks, argued for the value of legal networks in response to a recent article by Dentons chair Joe Andrews discussing the launch of Denton's new free online referral system Nextlaw.
In the article, Mr Andrews called the traditional referral network model "inherently structurally flawed."
Describing networks as "pay-to-play", he suggested clients were not being given access to the highest-quality firms – merely those willing to pay – and argued that such networks foster geographic exclusivity.
"Let's see how long the status quo lasts without their expensive fees and territorial exclusivity," Mr Andrews said.
"Let them try to imitate Nextlaw for what is in the clients' best interest."
Mr Andrews took the stance that existing law firm networks are "simply not in the best interests of the client", positioning the free Nextlaw system as a more flexible, no-charge option.
He said: "If they were so confident in their pay-to-play model, why wouldn't they simply allow all of their members to belong to multiple referral networks?"
In responding to these comments, Mr McGarry argued that firm verein structures – which Dentons operates under – are essentially the same as "a territorially exclusive pay-to-play network with much more expensive fees".
"Both share that member firms are professionally and fiscally independent," he said.
"They share no vicarious liabilities. Each organisation has a board composed of member representatives."
Moreover, he pointed to the fact that Dentons' member firms pay fees to use the Dentons' brand and marketing services.
"There is nothing wrong with this," he said. "However, it should not be conveniently passed over when critiquing others for being pay-to-play."
Mr McGarry also disputed the notion that networks require exclusive referral relationships, arguing that verein firms are much more likely to put preference on their own offices than members of a network.
In praise of the network model, he pointed to its success across the accountancy profession, including the big four.
In his view, strong relationships leading to collaboration are the foundation of a successful network.
"Andrew seems to view networks as second-class because he believes integration is necessary to provide high-quality services," he said.
"Business and system integration in a network is very different from collaborative integration through a relationship built on trust […] Networks are clearly first-class, having developed collaborative trust over many decades."
Globally, he suggested that networks allow local firms to have an international reach and access top-quality legal talent.
"Network members are professional firms, many of whom have been providing services for many generations," he said.
"Long-standing personal relationships with clients and among network members assure that referrals are made to the appropriate firms. This is the definition of a professional."
Overall, he questioned the potential for Nextlaw to challenge the more established networks.
"In my opinion, it is doubtful that a corporately administered free online network, like Nextlaw, can entice leading firms to subscribe and then deliver the same level of quality global administrative support that are provided by traditional networks, including the vereins," he said.
Mr McGarry is the second legal network head to take on Mr Andrews in recent weeks, after InterLaw chairman Michael Siebold argued the network model was overtaking the corporate firm on a global scale.