KWM app coincides with clerkship season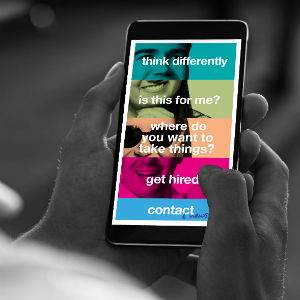 King & Wood Mallesons has added to its promotional offering with the release of a new app to help students digitally navigate the clerkship application process and offer a snapshot of life in commercial law.
Digital natives facing clerkship season can now plug into the inner workings of global firm KWM with the launch of its new app this week.
The KWM Become app serves as another entry point for students who want to get a feel for the firm, graduate resourcing manager Sam Gardner said.
"We've tried to put information in about commercial law, what junior lawyers do, how a firm is structured, what are the kind of career paths for a graduate in today's market, and also the nuts and bolts of how to get hired," Ms Gardner said.
"The app is one of the key elements of the firm's 2016 national clerkship recruitment campaign. We were looking at a channel that complements [our activity] in the social media space, on Facebook and Instagram," she said.
Students who download KWM Become will have access to content contributed by grads that sets out their day-to-day experience as junior lawyers.
"Often you see firms talk about the deals they're involved in, but what does that mean for a junior lawyer? What does the graduate do on those deals? We've have tried to break that down case by case," Ms Gardner said.
"We literally spoke to our junior lawyers and asked them what they did on a day-to-day basis. The section breaks down what a clerk would do and then what a graduate would do, you really get an insight into the actual tasks," she said.
The app also features clerkship application tips, a quiz and a video on market trends.
Push notifications will also be sent to students via the app, which includes reminders for important application dates and a news feed relevant to law students.
Ms Gardner said the app complemented other digital initiatives the firm was integrating into its clerkship application process, which this year would also include a Google Hangout.